When established with care and regard for the common good, social ties provide a soothing, nurturing, and collaborative safety net for its members. This support could be helpful, especially for individuals who live far off from their relatives and family. We can encourage acceptance, empathy, and mutual respect in our communities by creating connections across people from different social or cultural divides.
Furthermore, we will most likely end up with a tightly-knit network of neighbors, friends, colleagues, and community leaders who are motivated enough to interact in events, challenges, or opportunities that affect everyone in our community. To put it another way, we're stronger together.
So, are you interested in helping develop camaraderie in your local neighborhood? Before you go on the quest to become more active in your local community, consider the following suggestions.
Making a Positive Difference
While we could feel trapped in a digitally crowded, extensively planned, complicated routine, be assured that anyone can make a genuine impact in the lives of someone else.
A nice remark, a kind gesture, or a thoughtful deed all have an outpouring of generosity and influence. Even a minute of a healthy discussion has the potential to make a significant difference in somebody's lifetime. A good course of action would be to determine what works best for you and those around you at any particular moment and then devote your time, skill, or capital appropriately.
Community Garden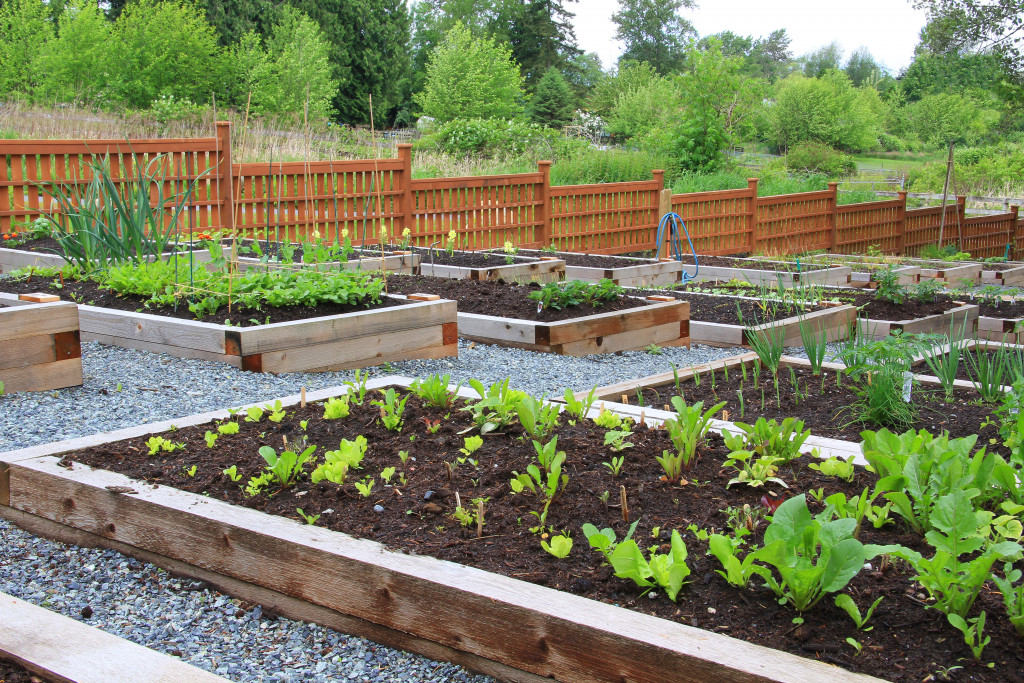 Developing a community agricultural garden allows you to interact with the locals and aids in the development of economic resilience by promoting more fantastic native, organic food production.
Agricultural labor might include working on a rural state farming or ecological project. Local outreach programs, such as display farms and instructional seminars in schools, are examples of these programs since they enable a community-wide shift in agricultural thinking.
Consider involving the little ones by establishing a separate children's area where they can explore and cultivate at their pace. More so, respect the agricultural expertise that currently exists in the community. Don't forget to invite and engage with the elderly; they will teach you much more than any book could.
Housing and Restoration
Owning and keeping a house is one of the most critical investments for many individuals. However, for veterans and persons living with a disability, the reality that most of the outside world is not designed to meet their requirements emphasizes community support. These individuals must have access to the resources for making their homes more comfortable and pleasurable.
Community groups and local authorities should not wait for the private industry to become serious about property restoration. Renovation and repair initiatives can assist community members in maintaining their independence and avoiding mishaps. It could range from simple improvements to a more significant structural undertaking, such as replacing doorknobs and including a new stormwater pollution and prevention plan or SWPPP.
Children
Volunteers can help children at an orphanage or daycare, instruct teenagers in English or arithmetic, or arrange sports events for at-risk adolescents. The most successful child care facilities offer a quality education that equips children and teens for an economically viable career, as well as exciting alternatives to temptations involving drugs and gangs.
Green Environment
Volunteers for environmental initiatives can work in an office generating instructional materials, outdoors making trails or recycling, cleaning up rubbish, planting and managing vegetation, or conducting public outreach in schools or community centers.
From a practical perspective, putting a meal on the table is a growing need for families than environmental care. So, volunteers should seek out endeavors that merge community awareness and campaigns with these concerns. More so, they ought to encourage people that their involvement can help bring attention to an area that the local community could have previously neglected.
Wildlife Protection
Volunteers can help preserve hatchlings on their voyage from nest to their natural habitats, assist in rehabilitation wounded and trafficked animals, or restore natural ecosystems for endangered animals.
Not all wildlife protection initiatives allow volunteers to engage with their species; instead, some focus labor on cage maintenance, ecological restoration, or visual monitoring of wildlife activities in the wilderness.
Programs that assist in the establishment of alternative methods of funding for the community are particularly appealing, transforming wildlife preservation initiatives into a synthesis of environmental, educational, and community development.
Anyone in a local community, homeowner association, or civic group can consider reaching out to peers to develop and create partnerships. However, a crucial lesson for us to learn is how to serve and how to take.
As part of the community cycle, we are sometimes growing our connections and reaping the advantages of those interactions. In the process of sharing with another person, pain and sadness can be halved, and pleasure can be multiplied.