The Philippines is a Southeast Asian country comprising more than 7,000 islands. It's known for its beaches, coral reefs, resorts, and expat-friendly atmosphere. And in recent years, it has become increasingly popular as a destination for retirees and young adults looking for an affordable place to live.
If you happen to be thinking of making a move to the Philippines, you're in luck. The country has plenty of great places to choose from when finding the perfect spot to call home. Here are a few locations that are ideal for residential living in the Philippines:
Metropolitan Manila
The National Capital Region, or Metropolitan Manila, is the central region of the Philippines. It is the country's most populous area, with over 12 million residents. It is also where the capital city of Manila is located, as well as the financial center of Makati.
This bustling metropolis boasts many activities and attractions to keep you busy. The city is home to many ex-pats, and it offers plenty of amenities. From world-class shopping malls to historic sites like Intramuros, there's something for everyone in Manila. There are also many international schools, hospitals, and shopping centers.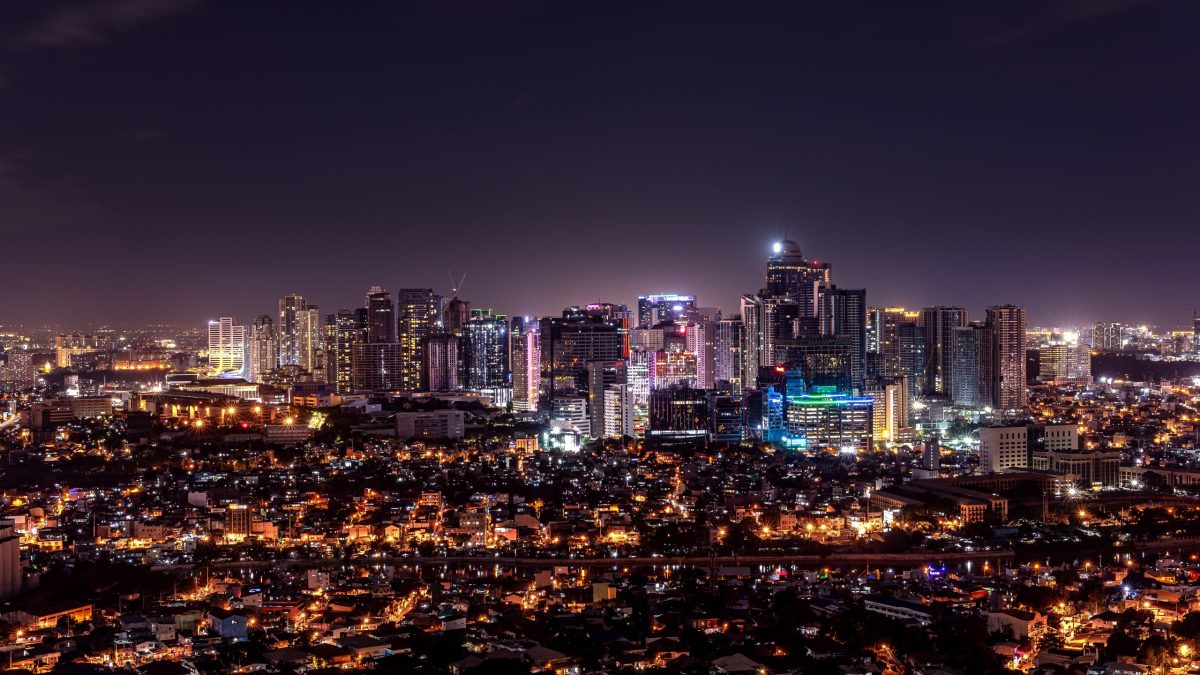 The downside to living in Manila is the traffic. The city is notoriously congested, and it might be challenging to get around if you don't have transportation. But the government is working on improving the situation by building new infrastructure and expanding public transit.
Nonetheless, Manila is a great place to live, especially for those who want to be in the heart of the action. It's a cosmopolitan city with plenty of opportunities, and it's perfect for those who wish for an exciting urban lifestyle.
Davao City
Located on the second-largest island in the Philippines, Mindanao, Davao City is known for its relatively low cost of living, friendly locals, and abundant natural beauty. It is also one of the top livable cities in the Philippines. With a safety index of 72.33, it is the third safest city in Southeast Asia.
If you're looking for a more laid-back lifestyle, Davao City might be just what you're looking for. The city has plenty of parks and is a great place to retire. The climate is also ideal, as it is located in the tropics. You can enjoy the sunny weather all year round.
However, Davao City is not as developed as other urbanized areas in the Philippines. There are not as many international schools or hospitals, and the city is not as cosmopolitan. But it is still a great place to call home if you're looking for a slower pace of life. So, if you don't mind living in a more rural area, Davao City is an excellent choice.
Pampanga
Are you looking for a place that's a bit off the beaten path? Pampanga might be the perfect spot. It is located in Central Luzon and is known for its beautiful landscapes and relaxed atmosphere.
Pampanga is suitable for those who want to escape the hustle and bustle of the city. It's a great place to make a home if you're looking for a more rural lifestyle. More so, the area is still on its way to being developed, making it a great place to invest in property. A Pampanga house and lot for sale is an excellent option for those who want to own their home in the Philippines.
Pampanga is also known for its food. The province is home to many famous dishes, such as sisig and adobo. If you're a foodie, you'll enjoy living in Pampanga.
Baguio City
As the summer capital of the Philippines, Baguio City is a popular destination for those who wish to escape the heat. It is located in the Cordillera Administrative Region and is known for its cooler climate. The temperature in Baguio City averages around 20 degrees Celsius.
Baguio City is also home to many universities, making it a great place to live if you're a student. There are also many hospitals and clinics, as well as international schools. The city is also relatively safe, with a crime index of just 22.33.
However, Baguio City is a popular tourist destination, so it can be pretty crowded during the peak season. If you don't mind the crowds, though, Baguio City is a great place to live.
These are just a few of the best places to live in the Philippines. With so many great options to choose from, you're sure to find the perfect place to call home. So, whether you're looking for an exciting urban lifestyle or a more laid-back pace of life, the Philippines has something for everyone.