As a newly opened business, most of your capital will go to permit fees, materials, staffing, and other necessary expenses. You'll most likely end up with little to no budget for marketing. Typical marketing strategies like print, TV, and radio ads can be pretty expensive.
Times have changed, and marketing methods have evolved. With the help of modern technology and the internet, you can reach your target customers with a click of the mouse. If you are running out of ideas to market your brand, here are some effective techniques that successful business owners are using.
Upgrade Your Email List
Email marketing may be one of the oldest methods of reaching customers, but it's also the most effective one. Studies show that email surpasses other forms of digital marketing like paid search and social media. How can you start with email marketing? It's easy.
First, find a trusted email marketing provider. Collect new contacts online by including a sign-up form on your existing website. Then send professional messages to your prospects with an email template that's mobile responsive.
Improve Your Website
What attracts customers the most is an interesting website. There are several things that you need to incorporate into your site to make it more engaging. The qualities of a good website include attractive website design and fresh, exciting content. In addition, it should be functional and easy to use. For a better user experience, your website should contain relevant information, such as your contact number, email, and location.
You might need the help of a reliable web design agency to make sure that your website attracts customers. Apart from that, you also need to make sure that it has all the essential information. Thus, take the time to inspect your website to ensure that it's competitive enough to help your business thrive.
Start a Blog
Now, this is the tricky part. You want to start a blog, but the problem is that you're not a writer. What should you do then? You can hire a professional writer to make your website engaging. But if that's not part of the budget, you can write simple articles.
The best way to start is to check your reviews and frequently asked questions. Learn the things that your website visitors want to know and find answers for them. From there, start creating content that will answer their queries and briefly insert how your business can help them.
Encourage Customer Reviews
All business owners will agree that you can't please everyone. There will be rude and degrading reviews, but there will also be positive and authentic ones. Use the reviews to your advantage to improve the quality of your service.
Having authentic reviews on your social media pages and website will encourage more people to check out what you can offer. Positive reviews can draw interested customers by giving them a positive first impression of your business.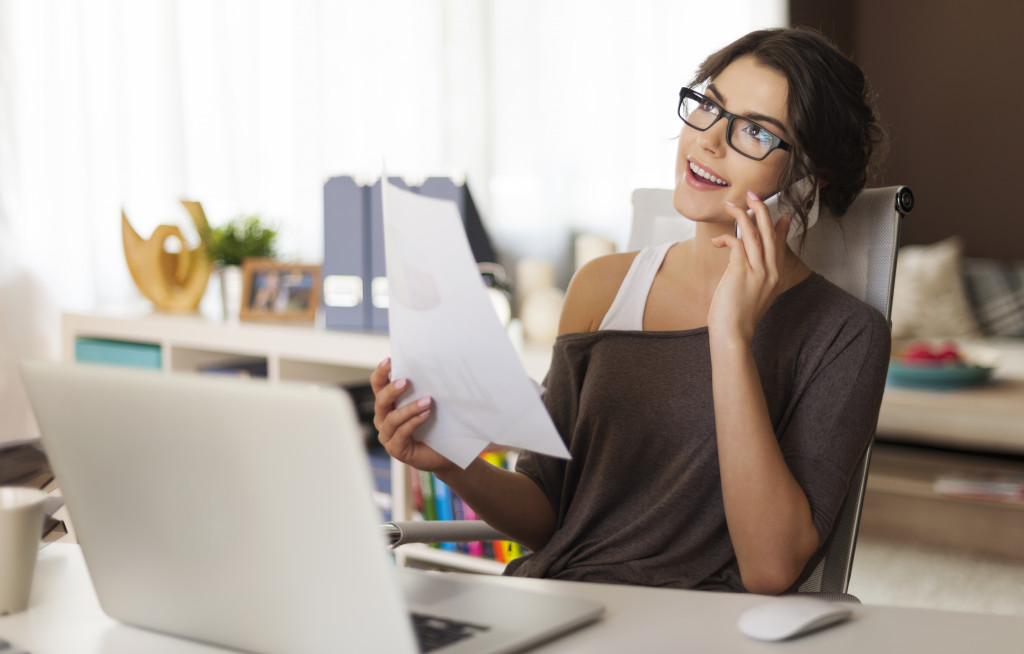 Ask for Referrals
One of the characteristics of business owners is determination. Once you get close to a few customers, don't be timid and ask them if they can refer you to their friends. There are many expensive ways to get customers, but word of mouth is still one of the best methods.
You don't have to ask all of your customers for referrals. Even if you ask only two to three people, they can still introduce you to new consumers.
Host a Contest
Everybody loves contests. Whether it's a photo-liking contest, a comment-to-win game, or a blog writing contest, there will always be participants. Create an exciting and eye-catching poster to encourage your followers to join.
Hosting a contest is a great way to reach new people without spending too much. It's a win-win event where you will get new customers as your current customers will enjoy the contest. Don't forget to offer an enticing reward to attract more participants.
Team Up with Other Businesses
Help your community and reach more customers by teaming up with other local business owners. For example, if you are selling maternity products, it will be helpful to collaborate with shops for baby products.
Join Community Events
Customers are primarily attracted to local and independent businesses. They are also more drawn to business owners who participate in community events like charities and non-profit organizations.
Joining community events doesn't mean that you have to spend a lot of money. You can take part by sponsoring a holiday gift-giving event or supporting a local sports team. Doing these things raises your business profile and attracts more customers.
You can use these techniques to avoid spending too much money on marketing. If your business is new, spending more on providing quality services will be wiser than advertising. After all, if your products or services are of excellent quality, they will attract customers without you even trying.