Hosting a car show is a great way to raise money for your dealership while also giving back to the community. People love seeing beautiful cars on display, and they'll be even more interested if they know that their ticket purchase is going towards a good cause. Here are some tips on how to get started.
1. Choose a Beneficiary
The first step is to choose a beneficiary for the fundraiser. When choosing a beneficiary for the car show fundraiser, there are a few important factors to consider. First, you will want to ensure that the beneficiaries are properly qualified 501(c)(3) organizations. This designation indicates that the organization is a charitable, educational, or religious organization and that donations to the organization are tax-deductible.
Second, you'll want to research the organization to make sure that they align with your own values and beliefs. Finally, you'll want to consider the practicalities of working with the organization, such as their geographic location and their ability to provide proper documentation for donors.
2. Find a Venue
You'll need to find a venue that can accommodate classic cars, has adequate parking and is accessible to the public. If you are hosting the fundraiser during business hours, you may be able to use your own dealership's showroom or lot. Otherwise, you can try reaching out to local businesses, such as shopping malls or community centers, to see if they would be willing to donate space for the event.
You should also consider the time of year when choosing a venue. If you live in an area with inclement weather, you will want to ensure that the venue has indoor and outdoor space so that the event can still go on, rain or shine.
3. Line up Some Sponsorships
Sponsorships are a great way to offset the costs of hosting a car show fundraiser. You can approach local businesses, either those that are related to the automotive industry or not, and ask if they'd be interested in sponsoring the event. In exchange for their sponsorship, you can offer to promote their business at the event or give them a space to set up a booth.
For example, if you have a classic car dealership, you can approach a local classic car trailer company and ask if they'd be interested in sponsoring the event. These types of companies are often happy to support classic car shows, as it helps them promote their products.
4. Promote the Event
Now that you have a venue, a beneficiary, and some sponsors lined up, it is time to start promoting the event. You can use traditional methods, such as flyers and posters, or you can get creative and use social media, email marketing, or even radio ads.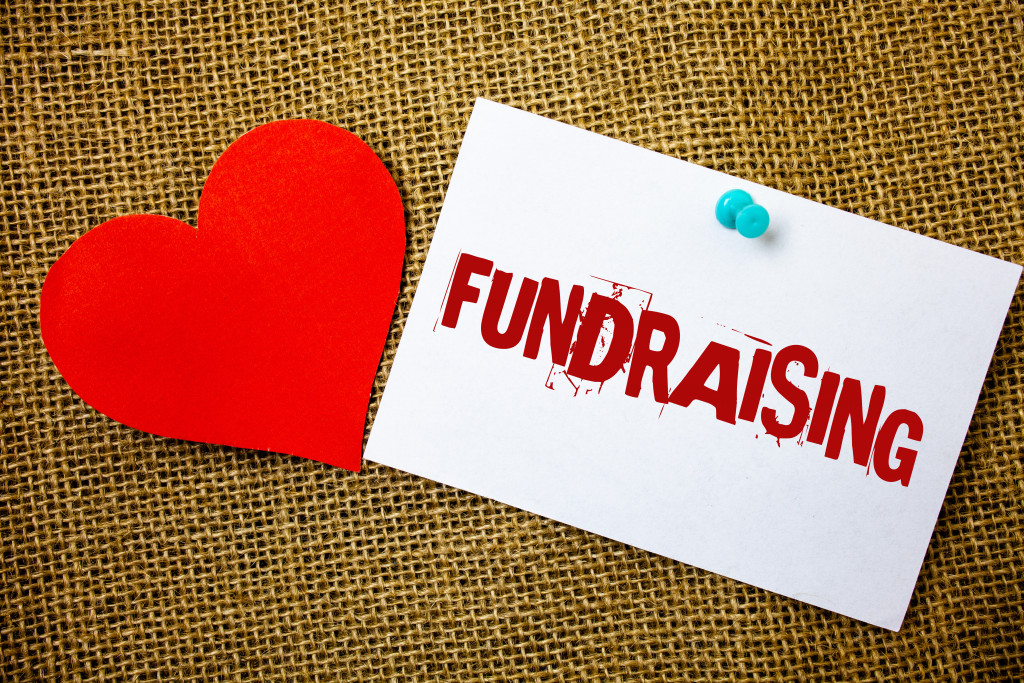 Make sure to include all the essential details in your promotion, such as the date, time, location, and how much tickets will cost. You should also include a brief description of the event and what attendees can expect.
5. Collect Entrance Fees and Donations
On the event day, you'll need to collect entrance fees from attendees and donations from sponsors. If you're using paper tickets, make sure to have a designated area for ticket sales and collection. You'll also need someone to track donations and issue donors' receipts. Here are some tips on how to do this:
Use a physical ticketing system, such as Tickets.com. This will allow you to print out tickets in advance and sell them online or at the event.
Get a credit card reader to accept payments by credit card. This is especially important if you are selling tickets online.
Use a donation tracking system like DonorSnap to track donations and issue receipts. This will make it easier to track donors and ensure they receive their tax-deductible receipts.
6. Have Fun!
Don't forget to have fun! This is, after all, a classic car show. Make sure to take some time to enjoy the cars on display and mingle with the other attendees. You can also use this time to promote your dealership or business and build relationships with potential customers.
Also, don't forget to wrap up the event by thanking everyone for attending and supporting the cause. This is a great way to end positively and leave attendees wanting more.
Organizing a car show fundraiser is a great way to support your community while also raising money for your dealership. By following these simple tips, you can put on an event that everyone will enjoy. So get out there and start planning your next car show fundraiser!