The Philippines is home to a young, vibrant population. According to the most recent census, approximately 28.9% of the population is below the age of 30. This demographic presents both challenges and opportunities for the country. On the one hand, a large youth population can strain resources. On the other hand, a young population is also a source of innovation and creativity.
To harness the potential of the youth, the government has invested in various programs aimed at upskilling them. These programs range from technical and vocational training to entrepreneurship initiatives. By equipping the youth community with the skills they need to be successful, the hope is that they will be able to contribute to the country's development positively. Here are some of the government's programs that support youth in the Philippines:
Technical and Vocational Education
The Technical Vocational Education and Training (TVET) program is a highly-recognized alternative to educational degrees. These courses provide students with the skills and knowledge needed to excel in specific vocations. Tech voc courses in the Philippines are available at the secondary and tertiary levels.
At the secondary level, some schools offer TVET programs as part of the regular curriculum. In other schools, they are offered as alternative programs for students who do not wish to pursue a traditional academic path. There are also private institutions offering flexible and online courses.
Meanwhile, many public and private institutions offer TVET courses at the tertiary level. These include technical-vocational institutes, community colleges, and universities with technical-vocational programs.
The government has also established the Technical Education and Skills Development Authority. It provides education and training, develops and assesses the skills of Filipino workers, and certifies their competencies.
With this program, the youth community is well-equipped with the technical skills they need to be employable. These courses can lead to good jobs in various industries, such as manufacturing, construction, hospitality, and healthcare. Thus, these programs benefit individuals and the country as a whole.
Entrepreneurship Initiatives
The Philippines has long been known as an entrepreneurial nation. It is evident in the many small businesses dotting the landscape. In recent years, the government has been promoting entrepreneurship through various initiatives.
One such initiative is the Go Negosyo Act. It was enacted in 2015 to help develop the micro, small, and medium enterprises (MSME) sector. The law provides a comprehensive assistance package for MSMEs, including access to financing, mentorship programs, and business incubation facilities.
The Department of Trade and Industry (DTI) also offers programs to support entrepreneurship. These include the Negosyo Centers, which provide business counseling and other services; the Shared Services Facilities program, which helps MSMEs access affordable technology; and the DTI-Assisted Projects, which offer financing and other forms of assistance.
These initiatives create a supportive environment for youth entrepreneurs. They are given the resources they need to start and grow their businesses. As a result, the Philippines has seen a rise in young entrepreneurs in recent years.
On-the-job Training Opportunities
The government provides mandatory on-the-job training (OJT) opportunities for Filipino youth. OJT is a type of work experience that allows students to apply the knowledge and skills they have learned in school. It helps in the transition from school to work.
Through OJT, students gain first-hand experience in their chosen field. They also get to build their resume and network with industry professionals. Moreover, many companies offer OJT programs to hire trainees as regular employees.
By requiring a set number of OJT hours, the government ensures that Filipino youth are given opportunities to learn and grow in their professional careers. It helps streamline the process of finding a job after graduation. More so, lowering the youth unemployment rate.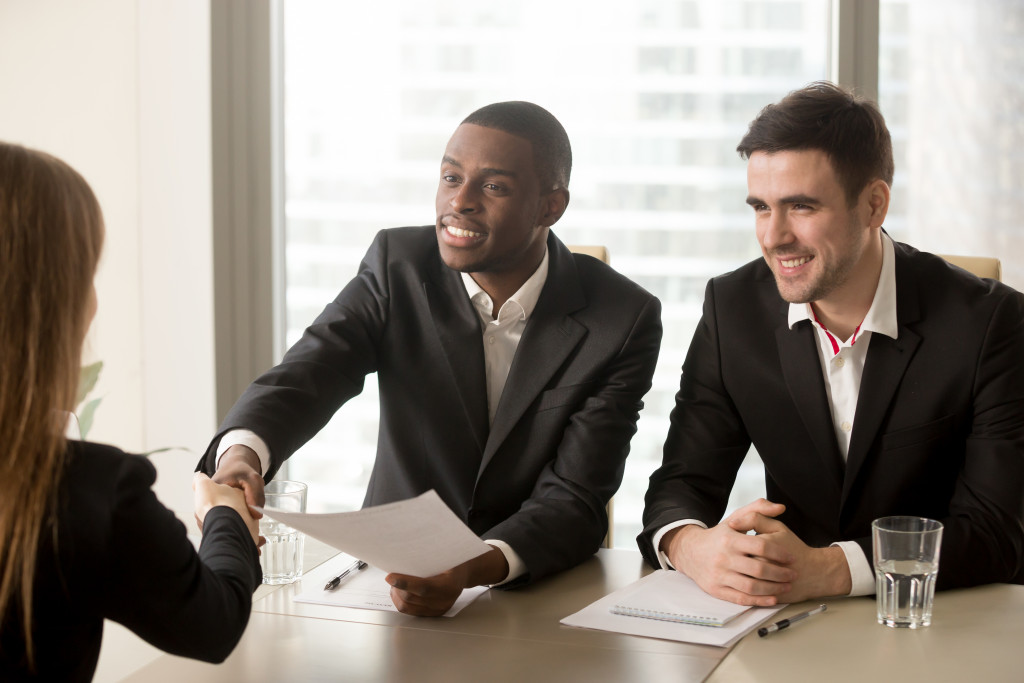 Special Program for Employment of Students
The government has also implemented the Special Program for Employment of Students (SPES). SPES provides temporary employment for college students during summer and winter breaks. It helps them earn money for their schooling while gaining work experience.
Under this program, students work in various government agencies and private companies. They are paid the minimum wage for their services. SPES is open to all students, regardless of their economic background.
This program has helped many Filipino youths earn for their studies. It has also allowed them to gain work experience and build their resume. With this initiative, many of these youth can find permanent employment after graduation.
The government is investing in programs to support youth in the Philippines. These include technical and vocational training, entrepreneurship initiatives, and access to financing. And with these programs, the Philippines creates a positive environment for youth to excel in their chosen field. So, if you're a young Filipino looking to make a difference, know that the government is behind you every step of the way.