Building and maintaining a positive reputation is crucial for any business, especially for those trying to achieve growth and improvement. If you can successfully maintain a positive image for your company, you will gain trust and respect from potential clients. Aside from this, you will be able to convince top-performing employees to join your company. With this, you will make your brand stand out and ensure that you continue achieving huge milestones for your business.
How Building a Positive Work Environment Helps Your Business
If you want to make your brand stand out, you need to develop a strategy to compete with other brands. This means you need to make sure that people will want to check out your brand even if other existing companies offer the same products or services. To achieve this, you need to focus first on improving your brand image and company reputation. You can do this by building a positive work environment that prioritizes your employees regardless of your business goals. This means, even if you want to start promoting your products and services, you first need to fix your internal processes. You have to make sure that your organization implements healthy practices that build a positive environment for everyone in the workplace. Here are the benefits of doing so:
Improve productivity and collaboration
Decrease absenteeism
Enhance loyalty among employees
Encourage creativity in the workplace
Achieve growth and improvement for the company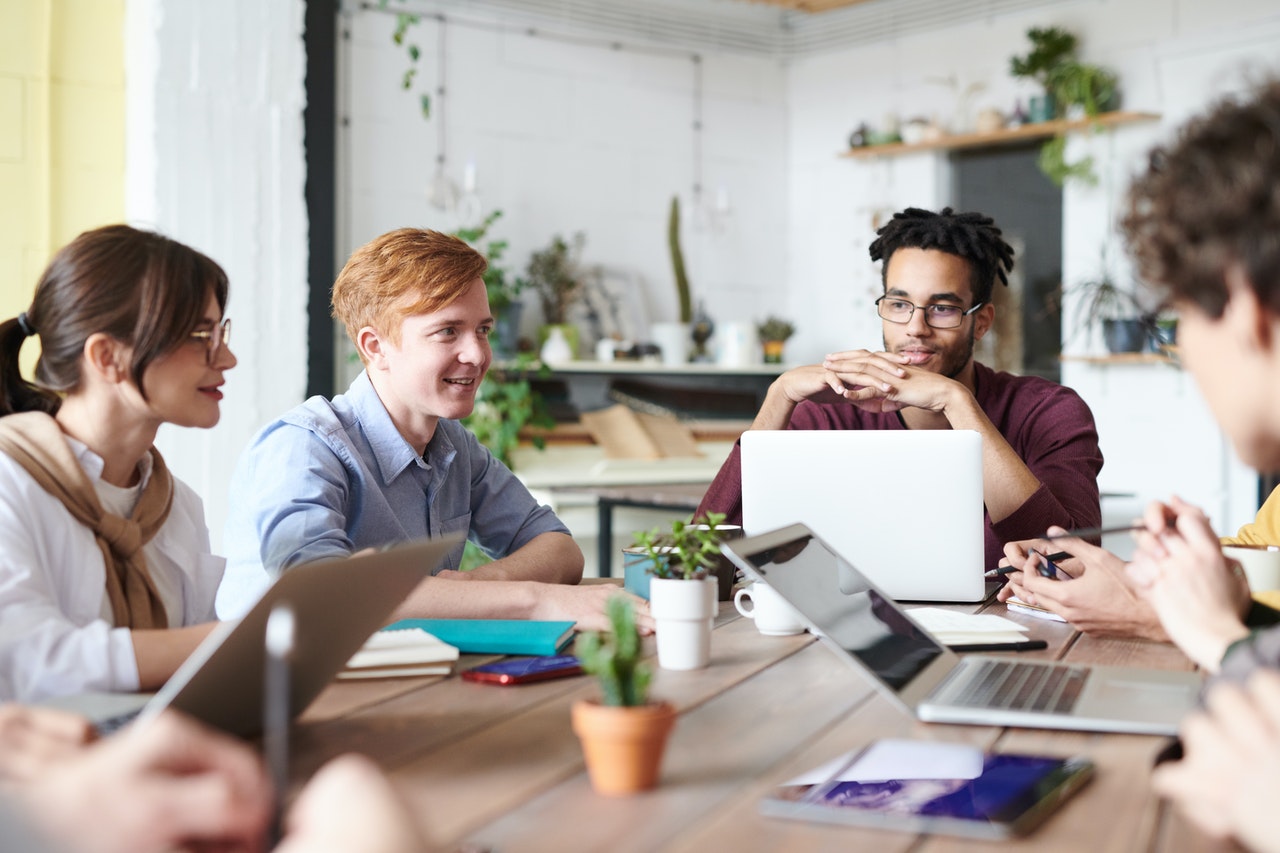 Simple Steps to Start Building a Healthy Workplace for Your Team
The abovementioned benefits will provide you with remarkable benefits for your business. Thus, you need to develop a plan to ensure that you can build and maintain a positive workplace. To give you an idea, here are a few strategies that you can use for your business:
Invest in professional interior design service—One of the best things you can do is invest in professional design for your commercial office. This means, when building the workplace, you need to consult a professional interior designer. Consult someone who is an expert in building offices. This way, they can recommend the best designs and positions of furniture items.
Provide them with flexible work desks—Make sure your team remains comfortable, especially if they need to work in front of computers all day. Provide them with flexible work desks such as adjustable tables and chairs. You can also invest in standing work desks, so they can have more options while working.
Maintain cleanliness in your workplace—Ensure that everyone knows about proper waste management and disposal. Place enough garbage cans and recycling bins in your office. Remind your team how to segregate waste properly. Also, consider working with experts from janitorial cleaning companies. This will help ensure that your team doesn't need to worry about the workplace mess and dirt.
Appreciate their efforts through praise and rewards—Let your team know that you appreciate their efforts. Show them your gratitude by praising them or even providing them with simple gifts, especially if they have done a great job. This encourages people to work harder and ensure they continue helping your company achieve huge milestones.
Encourage differences, especially in generating new ideas—Allow them to present their unique ideas, especially if you are working on a new project. Embrace differences and encourage everyone to speak up. This means you need to accept that some of your employees may have varied ideas, so you need to welcome them, especially during brainstorming activities.
Most business owners want to jump into implementing strategies that directly help their brand generate more sales. This involves running marketing campaigns that help attract customers. Indeed, these strategies will help your business flourish. If you can encourage people to choose your brand, you can generate more sales and revenue. However, it would be best if you never forgot to put your employee's well-being. Remember, you need to get your staff to perform their best to fulfill their daily tasks. Thus, as a business owner, you are responsible for giving them all the necessary assistance to help them stay productive.
Consider helping your team experience having a clean and healthy workplace. Especailly, these days, when cleanliness and hygiene are of the utmost importance in keeping your team productive. Follow the tips mentioned above and observe how they can significantly boost your team's performance. Ask for their feedback as well, so you can continue finding better ways to assist them in improving their skills. Prioritize their health and well-being and see how it can provide remarkable benefits for your business.