Children and young adults are valuable assets of the community. But in one way or another, some minors lose track and violate the law. While it is interesting to know what leads to these offenses, rehabilitation is also an important topic. Is it possible for these young offenders to return to society as better members of the community? Continue reading to know more.
Children in Conflict with the Law
Several issues are addressing the struggles of children and young adults as members of the community. But, many tend to overlook the topic of those that conflict with the law.
It is important to remember that a child might not always be aware of the impact of their actions, making them vulnerable subjects to their environment. This concern poses a challenge to our justice system. The task is to transition these juveniles from youth correction facilities back to the community.
Positive Youth Development
A positive youth development approach is important to meet the needs of kids at risk of entering the juvenile justice system. It focuses on the following life domains:
Work
Education
Relationships
Community
Healthy
Creativity
Furthermore, these domains come with two key assets -learning and belonging. Given the necessary guidance and support, we can assist our youth in reaching positive outcomes.
What Are Rehabilitation Programs?
The principle of restorative justice seeks to balance through rehabilitation rather than punishment. It means the offender will accept the responsibility to improve character in the most tangible ways possible.
Under this framework, the juvenile justice board will decide the necessary program to work in the child's best interest. These programs include the following:
Counseling
Group Homes
Boot Camps
After-school Programs
Juvenile Rehab
What Happens in a Rehabilitation Program?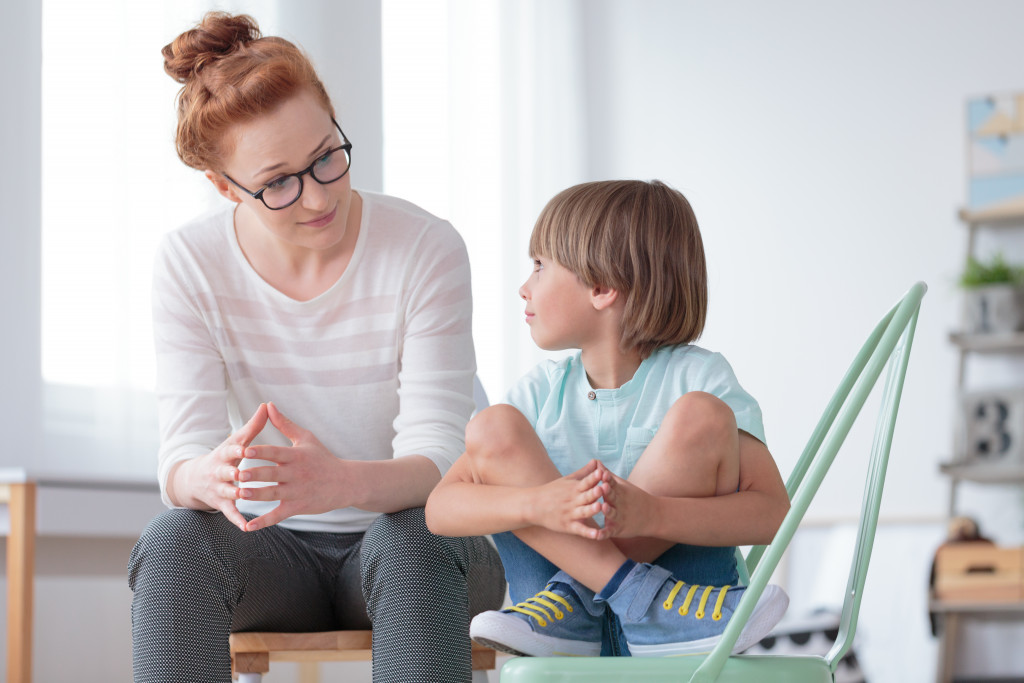 Discipline
Children learn discipline through community programs. This method helps them grow into responsible members of society. It includes planning and a strict schedule that allows the establishment of discipline.
Mental Health
Mental health is a critical part of child development. Meditation activities can lead to various benefits in mental and emotional aspects. Some of these benefits include improving brain function, enhanced attention span, and stability. More so, the practice of meditation will encourage peace and a positive mood throughout the day.
Physical Health
Keeping a fit and healthy body is important. That's why rehabilitation programs have daily fitness and exercise routines that can help improve a child's well-being.
Personality Development
The child must gain the confidence that he can make a positive difference in his life. Thus, a rehabilitation program should encourage moving forward and focusing on personal goals. There are various awareness classes for each program that can help develop a person's values and mindset. These are useful tools to build positive self-esteem and be wary of the negative influences around them.
Counseling
Counseling is critical to improving mental stability. Thus, juvenile offenders need to attend counseling sessions. They must gain confidence to remove trauma and other negative influences on their minds.
Vocational and Skill Training
Through observation and assessment, institutions can identify a child's potential. In certain cases, it will need training and skill to excel in a particular field. Training assists each kid in sharpening their abilities. Doing so allows the child to gain inspiration and see value in their lives. Vocational training is also an excellent way to reintegrate the child back into society.
Post-Release Follow-up
The institution conducts regular follow-up programs after a child finishes the rehabilitation program. Doing so will ensure that the individual does not go back to their previous habits. Keeping in touch with the children and their families will help reduce their possibility to re-offend.
The Juvenile System in Utah
Utah is a home for almost hundreds of rehabilitation treatment centers. They continue to open their doors to young adults who want to seek treatment. Parents applaud their wholesome environment and specialized facilities. Their approach gears toward treating their vulnerabilities and guaranteeing their rehabilitation.
Utah recognizes and respects children's rights as human beings. So, if your child gets arrested, their freedom must not be at risk. You can always get bail bonds. It is the fastest and easiest method to release your child from custody.
Wrapping Things Up
Every child who comes into the juvenile justice system is a kid who has fallen out of a safe and secure upbringing. There are many successful methods to prevent and resolve our youth's unlawful ways. One of these is through the process of rehabilitation. Our society plays an important part in shaping a child's character. Thus, it is best to lead these children to become better citizens rather than seeing them as mere troublemakers.