Community gardens provide fresh produce and a space for people to gather.
Find a suitable location and recruit volunteers to build the garden.
Choose crops according to climate, soil quality, and community needs.
Repair and maintenance services can be offered, as well as educational programs and mentorships.
Community workspace helps foster collaboration, build connections, and create professional development opportunities.
A business idea that helps the community solves a problem or meets a need that people in that community have. It may provide employment opportunities, boost the local economy, or offer products or services that make life easier for residents.
When created with a community focus, businesses can help build strong neighborhoods and make a real difference in people's lives. This blog post will explore several business ideas that help communities thrive.
Community Gardens
Community gardens have become increasingly popular over the years, and it's no wonder why. Not only do they provide a source of fresh produce for the community, but they also offer a space for people to gather, share knowledge and come together.
Starting a community garden may seem daunting initially, but with the right approach, tools, and resources, it can be a fun and rewarding experience. Here's how to get started.
Find a Suitable Location
The first step in starting a community garden is finding the correct location. Look for a spot that has enough sunlight, access to water, and is easily accessible. It could be a vacant lot, a park, or even the backyard of a community center. Once you've identified a potential location, you will need to get permission from the owner, whether it's a private individual, a corporation, or the city.
Recruit Volunteers and Start Building
The next step is to gather a team of volunteers willing to help build and maintain the garden. This could be anyone from members of the community to local businesses. You can advertise through local papers, social media, or even host a community meeting to generate interest. Once you have your team, you can start building the garden.
Choose Your Crops
Choosing suitable crops is crucial for a thriving community garden. Consider your local climate, soil quality and what is in demand in your community. Tomatoes, cucumbers, peppers, lettuce, and herbs are great options for beginner gardeners. You can also ask the community for input on what they want to see grow.
Repair and Maintenance Services
If you have a background in repair and maintenance work, consider starting a business that provides these services to your community. Offer repairs for everything from leaky faucets to broken appliances, or focus on larger projects like renovations.
However, make sure you also make it convenient for your customers to work with you. For example, an auto detailing business may need auto detail POS systems to help manage customer information, bookings, payments, etc. This will make it easier for you to keep track of jobs and ensure that all orders are fulfilled promptly.
Educational Programs

The significance of educational programs for communities can hardly be overstated. These programs have the potential to provide resources and expertise for community members to enhance their skills and knowledge. This, in turn, can result in the creation of better jobs, the generation of new ideas, and a positive impact on a community's economic, social, and cultural development.
Business Mentorships
Mentorships are an excellent way for businesses to gain the guidance and support of skilled professionals in their respective fields. The support of an experienced mentor can bring new ideas to companies and help them fine-tune their business plans. Many community-based organizations offer mentorship programs for budding entrepreneurs or small business owners looking to achieve their business goals.
Online Courses
Many colleges and universities offer free online courses that are accessible to everyone. This is an opportunity for businesses and entrepreneurs to develop new skills and take advantage of these courses without the need to attend in-person classes.
These courses range from business courses like "Entrepreneurship and Small Business" to more technical classes like "Digital Marketing" and "Web Development." These skills acquired can be used in businesses to boost productivity and effectiveness.
Community Workspace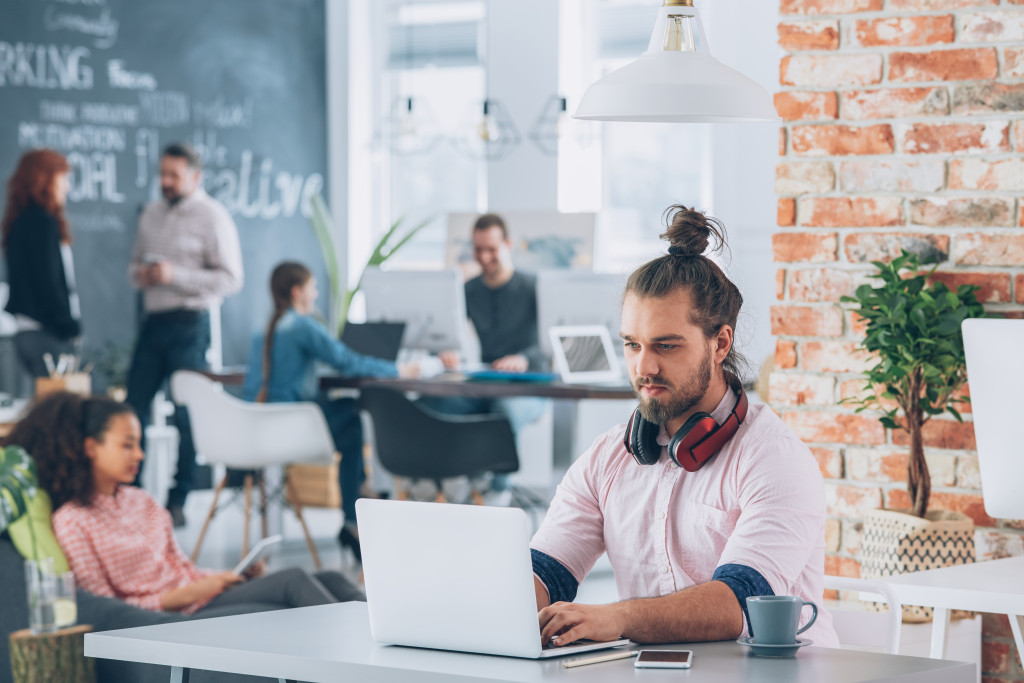 Shared workspace is rapidly gaining popularity, offering a flexible and affordable alternative to traditional office space. You can help foster collaboration, build connections, and create networking and professional development opportunities by providing a workspace specifically designed for entrepreneurs and freelancers in your community.
The Bottom Line
Starting a business that helps your community thrive can be a rewarding and fulfilling experience. It can provide meaningful work for you and create jobs, stimulate the local economy, and improve the lives of people in your area.
Consider the ideas discussed in this blog post or come up with your own, but keep in mind that a successful business should always be centered around meeting the needs of your community. Doing so can help build a stronger, more vibrant, and more supportive community for everyone.