If you're someone who loves cooking and baking, then you should consider starting a food business in your community. A food business opens a lot of opportunities by making a career out of your hobby while earning money. Since it's now possible to run a business on the internet, you can start a food business at home with minimal capital.
Starting a home-based food business in a community is a great way to start a small enterprise. You can take advantage of food delivery applications to sell your products within your area. Since the COVID-19 pandemic, more people these days are choosing to dine at home for safety purposes. They can simply order the food they want online and you can deliver the meal right to their doorstep. This new consumer behavior is something you should take advantage of to target more customers and increase sales.
The challenge in starting a home-based food business lies in knowing what type of food you'll cater to and finding your target market. You also have to ensure you're following food-safety practices when it comes to food preparation, packaging, sanitation, and storage. To do this, you need access to complete tools and equipment and a clean area at home to prepare the home-cooked meals. One example is the food processing flooring system to provide a sanitary and efficient work surface for your kitchen.
Starting a food business in your community can be daunting, especially during a pandemic. Still, it's a great way to earn money while staying at home and doing something you love. But like other businesses, you also need to do a lot of planning and research to start. To help you, here are the things you need to know when starting a food business at home.
Know the legal requirements
Many entrepreneurs make the mistake of running a home-based food business without a legal license. In reality, registering your business comes with plenty of benefits and provides the necessary protection against losses. It's also important to carry insurance and keep your personal and business accounts separate.
There are local and state requirements when running a home-based business. This includes business licensing, zoning, permits, and safety requirements. Failure to abide by these rules can lead to legal consequences.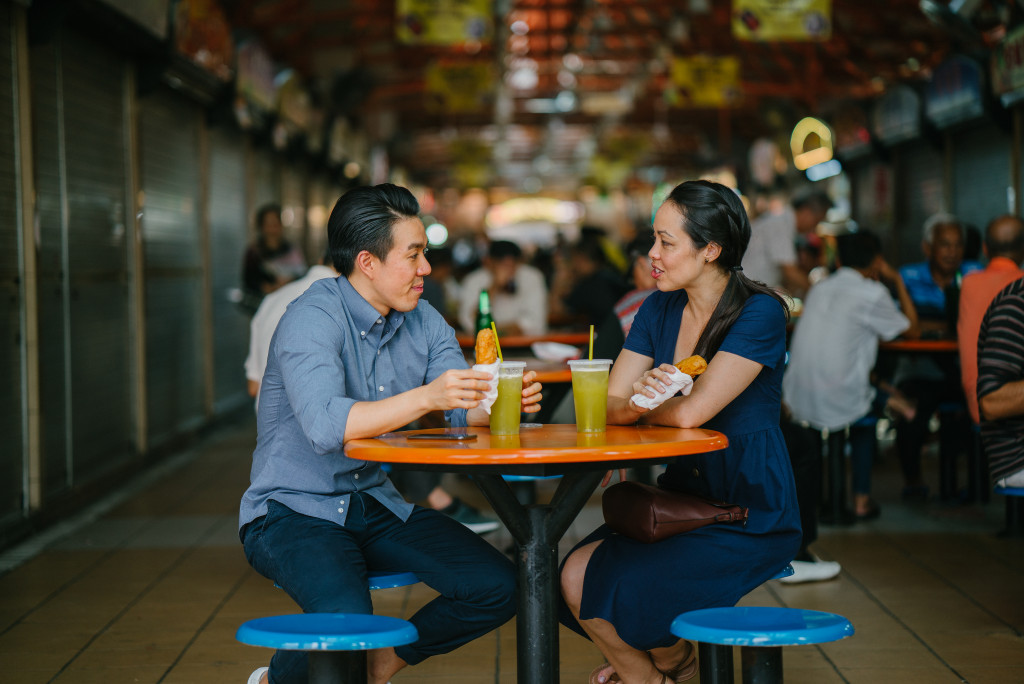 Find your niche
Whatever food you plan to sell depends on certain factors, such as your passion, your budget, equipment, and target market. You may have the best cake recipe in town or the tastiest burger ever made, but if you have no market for your product, it will be hard for you to increase your revenue.
If you plan to start a business in a local community, it's best to start by conducting a survey, interview, focus group discussion, or market research. This will determine emerging food trends, potential opportunities and threats, target market, and competitors. Once you have developed a business idea, you can create a few batches and sell them to your neighbors or within the community. Make sure to ask for their feedback for your reference.
Another tip is to check the status of the competition. Identify if other brands are selling something to yours and if there is an existing demand for the product you plan to sell. You should also think of ideas that will make your product different from everyone else.
Know the safety standards
When starting any food business, you have to conduct a risk assessment according to the standards of your local state. Its purpose is to determine if your business is well-prepared to address the risks of COVID-19. In this case, you have to understand the hygiene risks and food safety measures in managing a home-based food business. These include cleaning, cooking, storing, pest control, cross-contamination, and other areas concerning food preparation.
Food hygiene is crucial to ensure the food you'll be serving is safe enough to eat. This means you have to adopt working practices that meet the right hygiene standards. Whatever food you sell, it's important to follow the standards of food handling, storage, preparation, and serving. Although it's not required to pursue a certification in food hygiene, it's best to work on your qualification to add to your knowledge.
A home-based food business is a worthwhile opportunity for people who want to earn while doing something they truly enjoy. You don't need to have training or professional experience to start one; your skills, passion, and hard work are keys to starting a successful venture. Catering your food business to your local community can be a great starting point. Just follow our tips above and you will surely generate bountiful opportunities.