Volunteering is a great way to help those in need. Not only does it benefit others, but it also benefits you. It helps you meet new people, make friends, stay active, and provides a fulfilling experience unlike any other. The COVID-19 pandemic continues to affect our daily lives and community service opportunities have reduced, but people are still in need.
If you want to lend a helping hand, here are some volunteer opportunities that you can do in person and at home:
Support Nonprofits
Volunteers are essential for many nonprofit organizations around the world to thrive. Different nonprofits require different kinds of volunteers to help them with their work.
Habitat for Humanity
Many families across America struggle to find reasonable and affordable housing. This is especially true in these uncertain times as many continue to lose their jobs and experience financial struggles. Habitat for Humanity is continuing its mission to solve the housing crisis by resuming operations amid the pandemic, building houses for people who need them, and reopening their Habitat ReStores.
In some cases, they may also require volunteers to help them with fundraising, education, and advocacy.
American Red Cross
As hospitals slowly resume major treatments and surgical procedures that were currently halted by the COVID-19 pandemic, the Red Cross responds to this by encouraging blood donations. There is a continuous demand for blood donations, and if you're eligible, you can make an appointment with your local Red Cross to help prevent blood shortages.
Doctors Without Borders
Doctors Without Borders is responding to the COVID-19 pandemic by offering medical support to marginalized communities in the US, Brazil, India, and Mexico and in countries like Yemen and Iran, where they run a significant amount of their projects.
What you can do to help is to donate to the organization and help fund their projects or volunteer your time to help out at their New York office or in future events around the country.
Consider doing volunteer work for the local nonprofit organizations around your area. Find an organization that has a mission close to your heart and see if they're looking for volunteers.
Donate to Local Organizations
If you are unable to volunteer in person, there might be some organizations that accept volunteers from home. If there aren't any in your area, you can support these organizations by donating cash, food, learning materials, or anything that can help families in need.
Volunteer as a Helpline Responder
Mental health has never been more important than it is now. The fear and anxiety that the pandemic brings in its wake can take both a physical and mental toll on someone. Sometimes, all a person needs is someone to talk to, and you can be that someone.
Organizations like Crisis Services and the National Suicide Prevention Hotline are often in search of volunteers that can man their helplines. In most cases this requires proper training, so put some thought into whether your time allows it.
Lend a Hand to the Elderly
Senior citizens are at greater risk of contracting the virus, resulting in them being stuck at home for most if not the whole day. In some cases, they may not have any companions with them at home and struggle to get what they need regularly. If you have the time and resources, you can offer your services as a personal shopper, a driver, or even a companion.
Many organizations are looking for volunteer drivers like the Red Cross. However, you would have to comply with requirements such as having a driver's license (meaning you've already gone through the 4-hour TLSAE course or Traffic Law and Substance Abuse Education Course and had your learner's permit) and having at least 3 years of driving experience.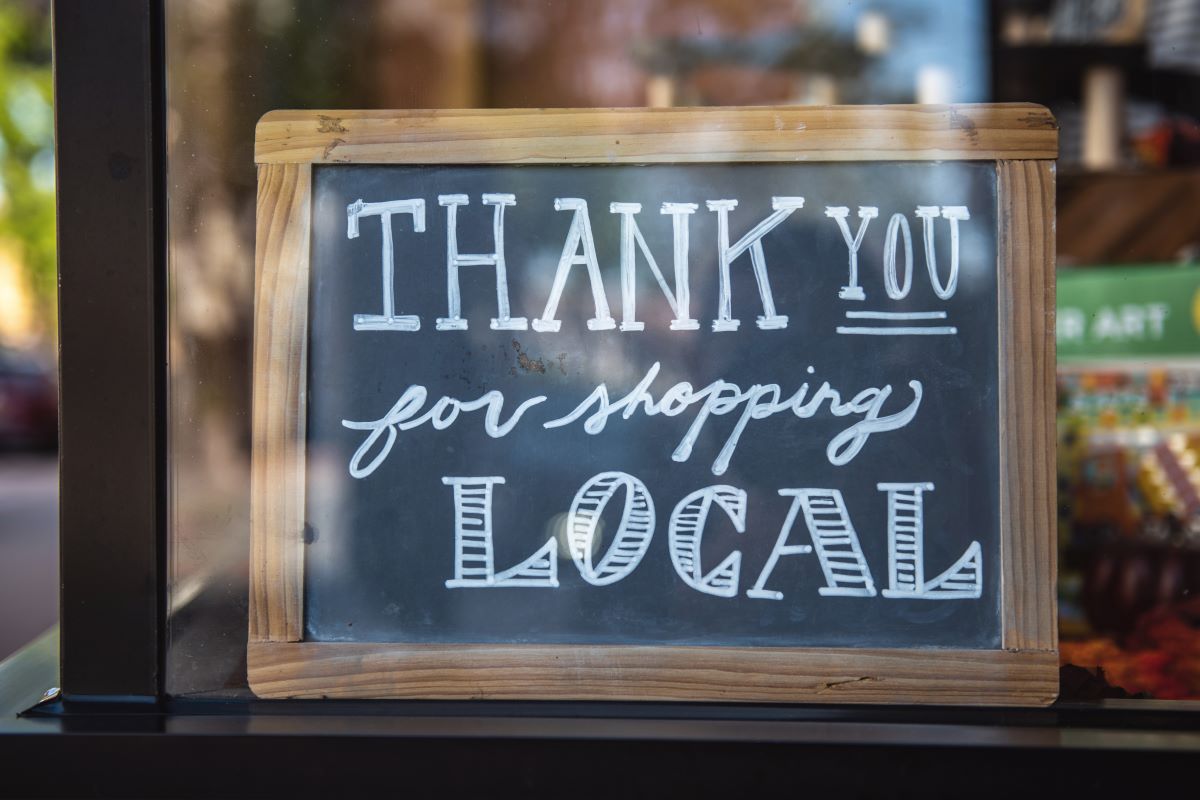 Support Local Businesses
Local businesses were hit hard during the pandemic, and you can lend your support by volunteering your time to these businesses. You can help them out directly by volunteering to manage their social media, deliver products to nearby customers, or even managing their orders. Help boost a business's online presence by sharing their posts on your Instagram story, Facebook timeline, and other social media platforms to get their name out there.
While not considered volunteering, another good way to support local businesses is to buy from them and to tip as generously as you can. Local businesses are struggling, but with the help of volunteers in the community, they'll be able to stay in business. These small acts can make a huge difference, so give back to your community in any way you can.
At a time like this, it's important to remember that we all have a duty to our community. The best way we can help each other is to practice health and safety protocols, stay home if we're feeling under the weather, and volunteer our time and skills to help people in need.