Your clinic is a business. It provides services that people pay for. And much like other businesses, you need clients to keep it afloat. However, you cannot follow the same approach that other companies used to grow client numbers.
It can be difficult to retain clients and attract new ones. If you want more patients for your clinic, you must adapt and implement marketing measures. But balancing exemplary medical services and methodical marketing strategies isn't easy either. If you're a novice to the whole idea of marketing, you'd benefit from these basic methods we put together that can help your clinic business grow.
Understand Your Patients' Needs, Expectations, and Feedback
To develop a well-fitted marketing strategy, you need to know your target audience. Doing so allows you to understand what additional services or facilities you need. For example, having a wheelchair ramp or opting for in-house visits can work if you have a lot of elderly patients. You can remodel the clinic to make it child-friendly if most of your patients are families with children aging from 2-12 years old. With demographics like this, employing family physicians and pediatricians will also allow you to accommodate more patients.
Capturing patients' feedback about the services they got also plays a vital role in improving services and guaranteeing that you listen to your patients. Through customer feedback, you could find out that your loyal patrons would like family discounts on general check-ups. Thus, you can get started with these promos to keep them happy and even attract new ones while you're at it.
Incorporate Automation for Prompt Response to Queries and Appointments
In this age of the Internet, people are all about getting things right away. Thus, it will pay to automate fundamental interactions like appointment booking. When you adopt an automated system, you allow your staff to work on other tasks in the clinic while providing a faster response rate to queries and client questions. Tools like chatbots, e-mails, and text messaging can help attract new clients as you provide quick updates and immediate responses toward their needs.
Take Advantage of the Latest Technologies with a Website
The World Wide Web has become a broad place for communications and visibility. People are more connected than ever! Your clinic can take advantage of this connectivity to reach out to existing and prospective clients. However, the world of the internet can be too overwhelming and broad. You may not know where and how to reach out. So, how do you go about this?
What you need to do is to create a website as your clinic's virtual extension. Your website will serve as the gateway between potential clients seeing you and your services on the internet. It should reflect all of your services and other important information that visitors may need.
Don't forget to add highly valuable blog posts that could address questions about your patients' concerns. These add value to your clinic, build your authority, and rank your website. Higher ranks on search engines will guarantee increased visibility, making it more likely for a potential client to see you when they search for the nearest clinic in your location.
Connect Through Social Media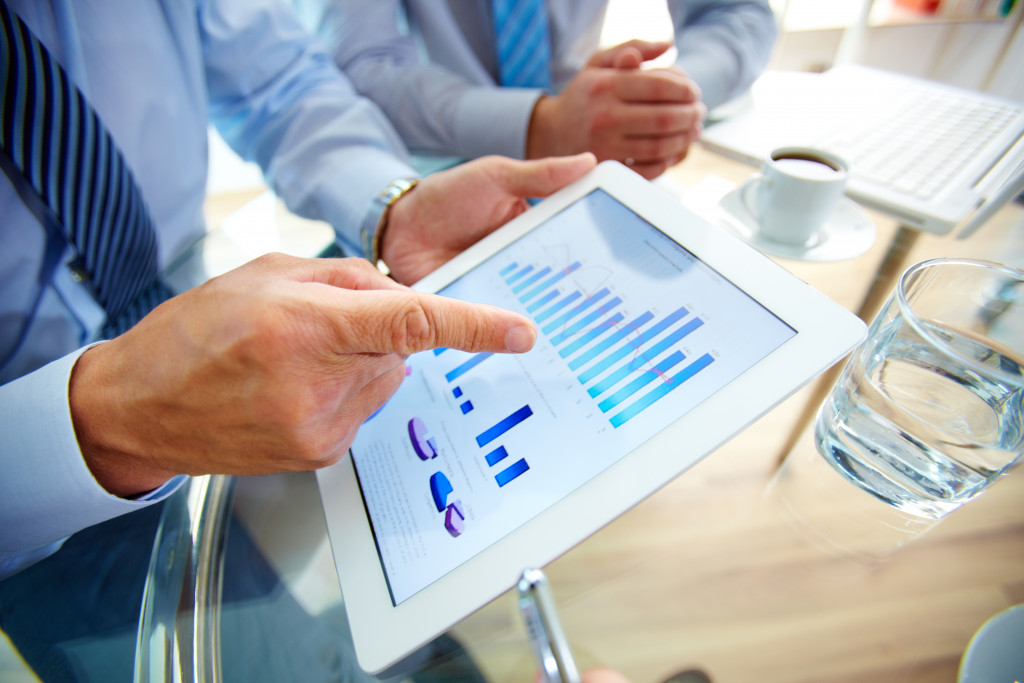 A website isn't the only thing you need to catch up with the trends of technological demands. Don't forget to use social media platforms to connect with your patients, too! These platforms offer a more interactive and more affordable method of integrating marketing strategies than websites.
Plus, social media platforms allow your brand to have a personal voice, one that can connect with people and prospective clients. Through these platforms, you can answer queries in real-time, update people on promotions and discount packages, as well as your website's content to your followers.
Improve Existing Relationships with Loyal Customers
You may be scratching your head and asking, how can maintaining a great relationship with my existing clients potentially attract new ones? Easy. Your exceptional services will get advertised by word-of-mouth.
Word-of-mouth referral is one of the most traditional yet most effective marketing strategies. When your current clients find your services exceeding their expectations, they will be more likely to recommend your clinic to their family and friends. Great quality will naturally speak for itself.
Being referred to by existing clients is a comparatively slower marketing strategy than advertising through television, radio shows, and newspaper print-outs, but it is cheaper. Plus, it's a win-win solution for reinforcing your brand as a clinic and providing the best medical service that your clients will expect.
Hire Healthcare Marketing Consultants
Promoting your clinic can prove to be a Herculean task, especially if you aren't aware of the ins and outs of marketing. It takes time and effort, something healthcare providers could be too busy for. If all else fails and your marketing needs to be more strategic and more aggressive, you could always hire professionals to do the work. Hiring healthcare marketing consultants will allow you to see which methods went wrong, what measures were working, and what strategies to try.
You could be providing the best healthcare services and still not get any new patients. ; As a business, you need these customers to sustain your operations. If you believe your clinic could benefit from attracting more clients, take the time to review your current marketing strategy, and see which methods will work.