The global pandemic has impacted companies worldwide, with small local businesses suffering the most. While some have to shut down temporarily, others had to close for good.
It's great that local governments provide financial assistance to support local businesses. However, the coping initiatives have to come from the businesses themselves. And one way to do so is through community marketing.
Community marketing is exactly what it sounds like. It's about reaching out to your local community as a way to promote your business. This approach is important for a business to thrive, especially during this pandemic. It's a win-win situation for both parties: your business and the locality. While you're trying to keep your business afloat, you get to serve your community as well.
If you're looking to employ community marketing during this pandemic, here's what you need to do:
1. Going door to door
Sure, lockdowns get lifted from time to time. But still, authorities continue to implement restricted movements. This means that the majority of people still choose to stay at home. For this reason, it's a good idea to secure a permit and be allowed to go door to door in your community.
Whether you're selling products such as goodies or offering services such as cleaning, you'll help the local community in one way or another. Just be sure to strictly follow safety measures such as wearing masks and maintaining social distancing.
2. Sending promotional materials via direct mail
If you opt not to go door to door, there's another way to market your business and promote your products or services. First, come up with unique and interesting marketing materials. Whether postcards, flyers, or newsletters, they must be appealing and relevant to the needs of your local community.
Next, hire a direct mail service and ensure these promotional materials get delivered right at your customers' doorsteps. Be sure to include calls-to-action so that local customers can contact you for your products or services. Ultimately, you'll be surprised at how these marketing materials can make a difference in your local business.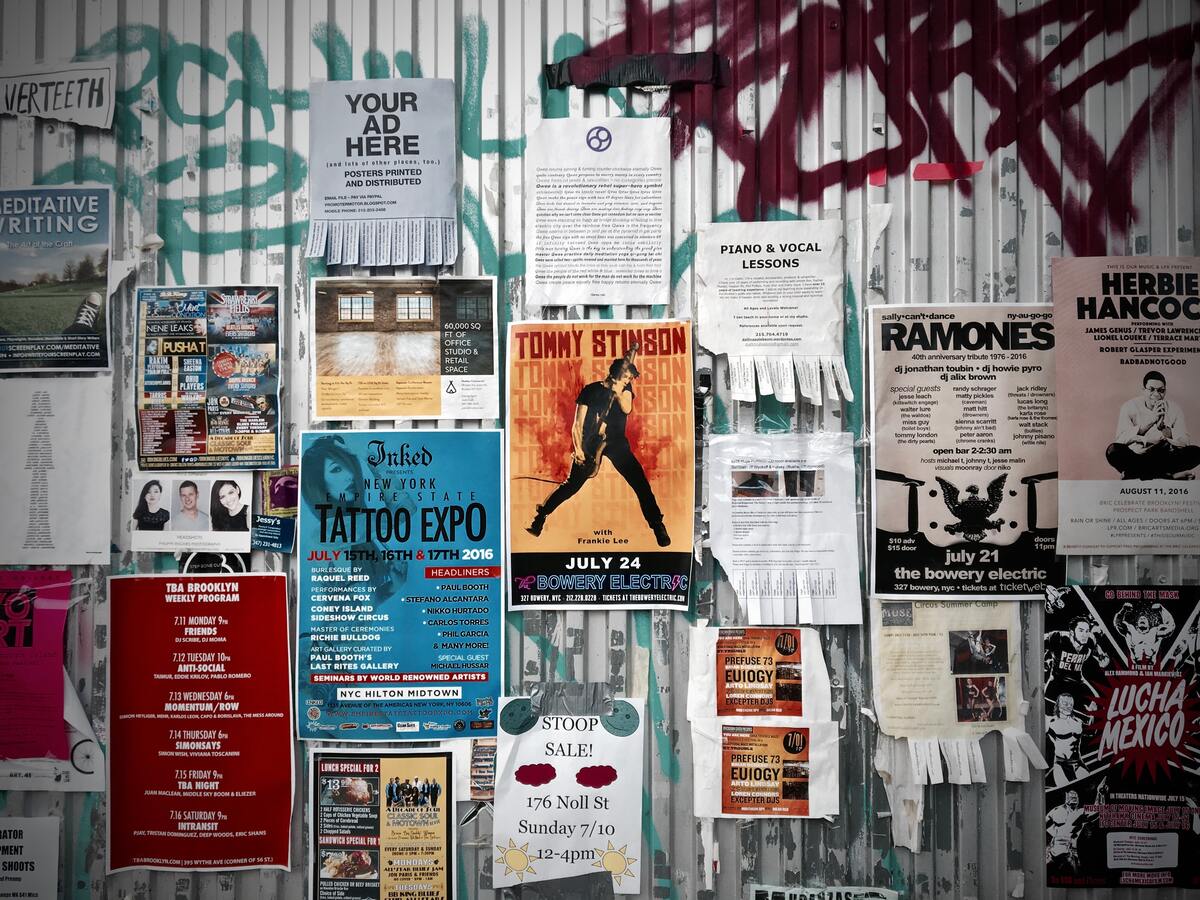 3. Installing neighborhood print displays
If you're looking to communicate with your community, it's best to create banners, posters, yard signs, billboards, and other print displays. Your ultimate goal is to talk to your neighbors, informing them that your business exists to provide for their local needs.
As they peek through their windows or have a brisk walk in the neighborhood, they'll notice your print display. From there, they'll decide whether or not to patronize your business.
As a small business enterprise, it's best to work with a wholesaler in your locality for your banner solutions and other local products as well. Doing so is generally cost-effective and cost-efficient for your small business.
4. Resorting to local SEO
Search Engine Optimization (SEO) is now more important than ever. As people get stuck indoor and rely on the internet, your local business must have online visibility. That way, the locals can easily and quickly find you. And your business will always be there to support the community. That is where local SEO comes into the picture.
The initial step to take is to set up a profile for Google My Business. This tool allows you to manage and optimize your business profile on Google. When people look for products or services that you can offer, they'll immediately find your business through local search.
That said, be sure to provide your Name, Address, and Phone Number (NAP) details. Don't forget to include your reviews, ratings, and other relevant business information as well.
5. Targeting the locals via social media
Apart from local SEO, social media marketing is beneficial in challenging times like the pandemic. As people stay in the comfort of their homes browsing through their social media, be sure to create ads and target your local community.
It's good that social media channels such as Facebook allow you to target your market based on their demographics. All you have to do is create your ads and use Facebook ads to filter your target market.
Of course, your local community must be on top of your mind. As a local enterprise, your goal is to provide for their needs while growing your business.
The pandemic doesn't have to stop your local business from running. To survive and thrive, resort to community marketing. You can do so by going door to door, mailing promotional materials, installing neighborhood displays, implementing local SEO, and using social media. With all these crucial steps, you'll be able to build a community base. Ultimately, you'll keep your business flourishing, even in the midst of a pandemic.