According to the Children's Defense Fund, about 11.9 million children in the United States live in poverty. To put it in perspective, that is 1 in 6 children in the U.S.—making them the most impoverished age group in the nation.
This is a big number, and you need not look far to find low-income kids who could use the financial, practical, emotional, and mental support. If you live in an area with kids from impoverished families, here are some ways you can extend practical help.
Partner with existing organizations that are doing well in helping
If you are a regular citizen who finds it in your heart to help, you don't need to start a non-profit organization from the ground up to extend help. You can partner with existing organizations that are already efficient in assisting these children. You need to do your due diligence before spending your money, time, energy, and other resources on these organizations. Here are some tips for finding non-profits that are both effective and above-board:
Read the organization's mission and vision, and check if they align with your own philanthropic objectives and goals.
Do a deep dive into the organization's history to ensure that they have not been harmed. Make sure that there is no history of abuse, allegations, or even a hint of being problematic. You don't need to settle for an organization that might be innocent even if they have some allegations against them; you can opt for a non-profit with no history or even a hint of illegal and immoral practices. When researching this, do your homework on the founders as well because they might have resigned after a bad tenure, and the non-profit just decided to move on without them. Only you get to decide what you're able to stomach and where you want your hard-earned money to go.
Double-check the numbers. Read up on how many kids the non-profit has been able to help since its inception. Don't hesitate to email or call their staff if you have any questions.
Prioritize good nutrition and play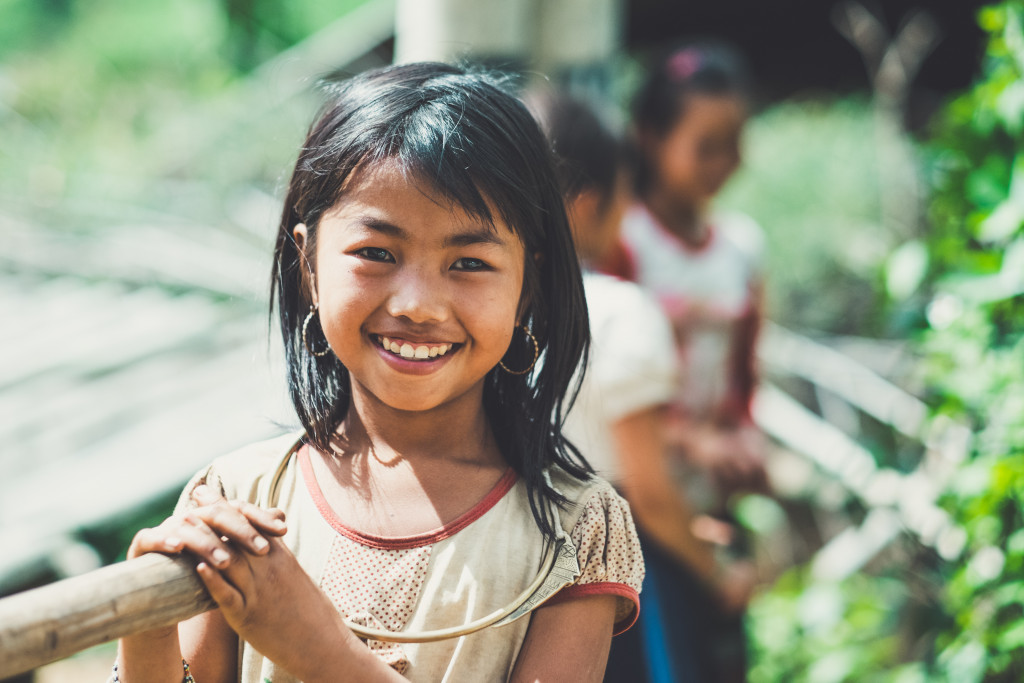 Studies find that people living in or near poverty are much more likely to have poor health outcomes because they have less access to quality healthcare and because they don't have access to nutritious foods and recreational facilities and parks that encourage physical activity fitness.
There's a reason why NBA star Stephen Curry and his wife Ayesha started their organization Eat. Learn. Play—they saw the importance of good nutrition and play in the development of children, and they saw that the impoverished kids in their community didn't have access to either.
If you have a knack for cooking, why not come up with some healthy recipes and partner with your friends in preparing and cooking the meals? Another idea is to raise funds for supplies and equipment, like kitchenware and more high-tech machinery like a food-grade table-top liquid-filling machine to make healthy shakes in big volumes. You can donate that to the local soup kitchen.
Before you can provide for the kids' mental and emotional needs, you must first provide for their felt needs, like hunger and proper nutrition. Let your help come one step at a time.
Do plenty of research
While passion and zeal are good, you need to temper them with proper knowledge and strategy. It's not enough to be excited about the prospect of helping kids in poverty—you must arm yourself with information on the systematic issue that caused the community to have low-income in the first place. Here are some practical ways to do your research:
If social workers and volunteers already working in the area, interview them and shadow them as they do the work. Helping is not a competition; just partner with the people already doing the work effectively.
If their parents permit it, talk to the kids and foster genuine connections. If you live in privilege, you will never truly understand their day-to-day lives, but asking them questions with no agenda other than listening will be one of the best ways you can try putting yourself in their shoes.
We don't need to look far to find people to help. Drive around, partner with social workers and organizations who have been doing this for a long time, and check the motivation of your heart—these are good building blocks for extending practical help that will make a difference in a child's life.