Writing is one of the most underrated jobs in the world. When you mention that you write for a living, people don't seem excited at the thought. However, if you have the talent and passion related to wiring, this must not stop you in any way.
Although not many appreciate the craft, writing is a viable career option. It's not a top choice for many people. Still, the development of industries, especially in business, has opened up opportunities for people like you.
Copywriting
Copywriting is one of the top-paying jobs for writers. One reason for this is that it's complicated. You need to have more than just writing skills to be a great copywriter. You must know the art of persuasion, the people you are persuading, and the right strategy to convince them.
All of these requirements go hand in hand. Of course, you need to study the target of your copy. And you have to write a copy on their level, something that will resonate with them and drive the action, whether it is to buy or to recall the brand in the future.
You must also be good at researching. Flexibility is a top requirement because copywriting is both specific and broad. You might not know this, but a copywriter often wears multiple hats in this career. They write scripts, product descriptions, and even cold emails to prospective clients.
Content writing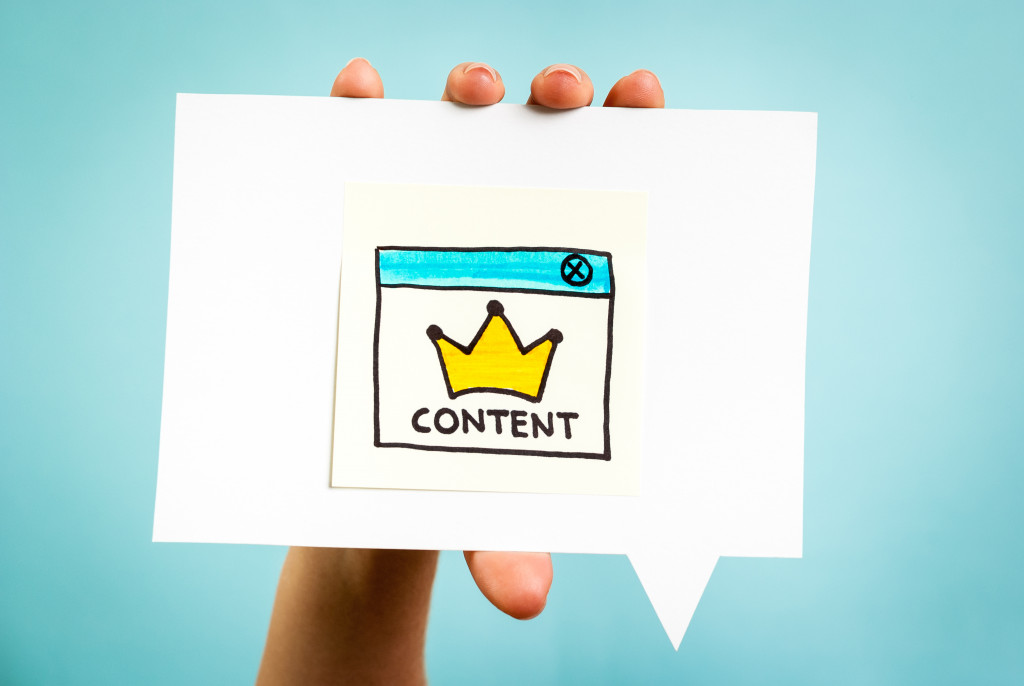 Content writing is also in-demand because of the migration of business to the online world. Due to the number of online companies and websites, it has become a competition to land on the top spot of a search engine results page (SERP). Because businesses want to stay on top (literally), they reach out to search engine optimization (SEO) experts to make this happen.
One of the factors that boost a business's ranks is quality content. Most companies don't have the time to write quality content for their websites, so this is where your job as a content writer comes in. Your duty is to supply these websites with quality, well-researched content.
As a content writer, you can stick with a single niche. For example, when you work for a law-related website, you will be writing content that deals with legal proceedings, how-to's, and laws. You can also be writing about anything under the sun if you are part of a content marketing agency. This means that you have no single client, and you can be writing about dogs in an hour and the possibility of life on Mars in another hour.
Scriptwriting
Before, scriptwriting was limited to TV- and radio-related materials. However, today, social media is a thriving platform home to YouTube, TikTok, and Facebook, among others. Again, because of digital marketing, job opportunities have opened.
Advertising has taken the form of more subtle videos like Tiktok content about the behind-the-scenes of a company. Or a Facebook ad that is not any different from any traditional TV commercial except for the platform. All of this content is written by a scriptwriter.
Outside digital marketing, YouTube is a thriving industry on its own. Because of YouTube's monetization program, many people see it as a legitimate income source. Many YouTube channels hire individual talents to create content for them. They hire a scriptwriter, a video editor or graphic artist, and even a voice talent.
You can focus on a single type of content. For example, cryptocurrency is one of the hottest things right now. Many YouTubers are capitalizing on its fame to provide educational videos for interested people. You can focus on cryptocurrencies alone and cater to multiple clients looking for a crypto-related scriptwriter.
You can also take in multiple indifferent clients as long as you are flexible and good at research. Most videos on YouTube are about traveling, money management, and music.
More notes for aspiring writers
You can start as a freelancer or work for a writing agency. A tip for starting writers is to narrow down your niche. The smaller the niche is, the narrower the competition. This also means that you can get compensated well enough. You can narrow your niche down with years of experience.
Know that having your own agency is also a possibility, especially if you build a strong enough client base. First, you have to prioritize giving quality work so you create lasting relationships with your clients. Similar to owning a traditional business, when the job gets tough to handle because you are alone, you have the option to delegate. This is how most wiring agencies begin.
Contrary to popular belief, there is some money in writing outside of creative fiction and non-fiction. You just need to keep an open mind, learn as you go, and craft words that can convince and inspire.