When you sustain an injury due to the negligence of another person, group, or business, you may be entitled to financial compensation. To receive such compensation, you must file a personal injury claim against the person or group at fault. But even though you may have a clear-cut case, receiving the compensation you deserve is not always easy.
To ensure that you can maximize the settlement in your personal injury claim and receive enough for all of your troubles, here are some things you should remember when filing your personal injury claim.
1. Get an experienced lawyer
A personal injury or PI lawyer specializes in helping individuals file and win personal injury claims. Some people choose to handle simple personal injury claims on their own, and you can also opt to do so if you truly have a simple case in your hands. Otherwise, it would be best to get a lawyer to help you collect evidence, guide you through the process of filing a claim, and maximize the settlement you can receive.
If you don't have a PI lawyer and don't know where to start finding one, ask for referrals from people you know that have filed personal injury claims before. Alternatively, you can also go online and look through the websites of lawyers in your area. Make sure to read the testimonials and reviews from previous clients as part of your due diligence.
2. Receive medical treatment
As soon as possible, go to a doctor and receive medical treatment after the accident. Even if you don't feel or look injured — or have only sustained minor injuries — getting an assessment from a doctor is an important piece of documentation that you need to build a strong personal injury case.
Moreover, you can't be sure if you truly do not have any injuries after the accident. In some cases, injuries can manifest days or even weeks after the incident. By then, the injuries may already be severe after having gone long enough without medical intervention.
Remember, the other party can dispute the extent of your injuries — and, therefore, the validity of your claim — so having a doctor document the state of your health after the accident is a critical piece of evidence.
3. Preserve evidence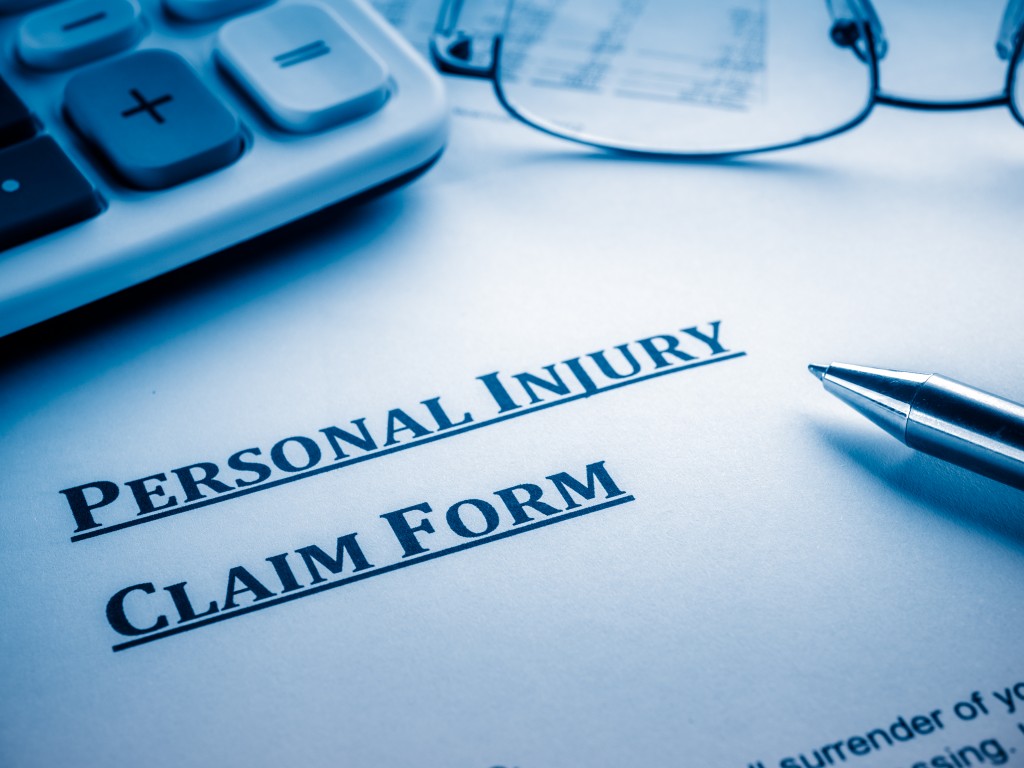 The court will use evidence as a basis when evaluating your personal injury claim. That said, preserving as much relevant evidence as you can is a great way to maximize the value of your claim. Keep records of witness accounts, contact information, video evidence, photographs, police reports, receipts, and any other relevant piece of documentation throughout the entire claim. Make copies — both physical and digital — to ensure that you always have evidence in case you lose the original documents.
Furthermore, organize your evidence with the help of your lawyer. This way, you can produce a copy of what the court is asking for as soon as possible.
4. Be honest about your previous injuries
If you have old injuries that have become symptomatic or were exacerbated because of the accident, you may be entitled to compensation for prior injuries or preexisting conditions, not just the new ones you have sustained. For example, if you were already experiencing back pain and the accident made it worse, you can include this symptom in the damages of your claim.
The key is to be honest about your existing medical conditions or previous injuries, including accidents that may not have caused injuries or symptoms before. If you are dishonest about your history, the court may question your credibility, and this can hurt your chances of maximizing your claim. In worst cases, you may even lose the claim and receive no compensation altogether.
5. Explain why the offer is not enough
If the other party offers you an inadequate settlement, work with your lawyer to explain to the court why the offer is not enough for the damages you have sustained. In your explanation, you would likely have to go over each and every effect that the accident has had on your life. For instance, if the offer is not nearly enough to cover the wages you have lost, you need to explain why in clear, honest, and simple terms. In any case, you have to work with your personal injury lawyer.
After an accident, you would want to receive the maximum compensation that you are entitled to. The amount you receive, after all, is what can help you continue with your normal life after sustaining injuries from the accident. That said, use these strategies to make the most out of your claim and be proactive in working with your lawyer to ensure that you can receive the highest compensation.