The words pandemic and holidays don't go well side by side, but that's our reality today. After months of dealing with COVID-19, we're still nowhere near its end.
We've somehow learned how to adapt and make the most out of the situation by wearing masks and PPEs, keeping our distance from people, staying at home, frequent handwashing, and all the other safety measures recommended by the federal and local governments and the World Health Organization.
Despite the turmoil caused by the pandemic during the first half of the year, we've somehow recovered a bit and regained some footing. Businesses may be far from their ideal bottom lines for now, but a lot of those that temporarily closed shop has slowly gained some momentum. Americans have become very enterprising and started home-based businesses to help tide them over. Corporate America has adopted work-from-home arrangements and had their employees work remotely in the safety of their homes just to keep their businesses afloat.
Eight Popular Customizable Giveaways for Pandemic Holidays
While we're still navigating COVID-19, many are optimistic about what the future holds. Businesses, both essential and non-essential, are doing pretty okay somehow, despite the drop in sales and conversions. Marketing and promotions have been a bit more aggressive over the past couple of months, especially now that the holidays are fast approaching.
Here are some very useful promotional products to help boost your company's presence even amid a pandemic.
Masks and Face Protection
Masks and face protection are a must now. More than protecting yourself, you're protecting the ones around you. Since the coronavirus that causes COVID-19 is transmitted via particles that come from the nose and mouth, keeping this section of our faces covered when we're around people helps lessen the chances of transmitting or contracting the disease.
Have several masks printed or embroidered with your company logo to show how serious you are in the battle against COVID-19.
No-Touch Tools
Since the coronavirus can also be spread through direct or indirect contact with high-touch surfaces, a handy gadget that helps you open doors, press buttons, and touch stuff will keep you from coming into contact with the virus. Have your brand name or logo etched on one of the sides of a no-touch tool to keep you in people's minds.
Hand Sanitizer Bottles
Hand sanitizers have become a necessity when news of the virus going global broke out. Hordes of people flocked to supermarkets, drug stores, and convenience shops to hoard hand sanitizers. Thankfully, the panic-buying didn't last, and everyone had access to hand sanitizers.
It would be a great idea to giveaway hand sanitizer bottles that have custom labels or bottle neckers bearing your logo.
Hand Moisturizer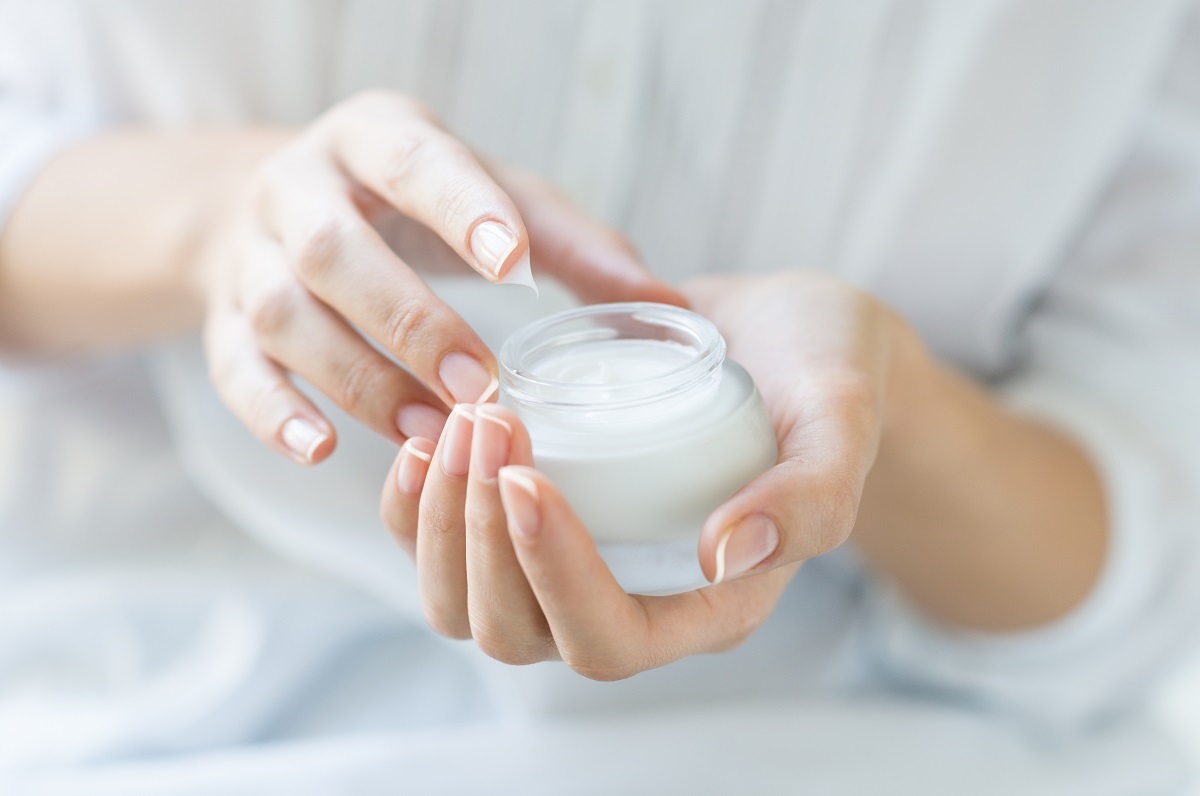 One of the disadvantages of excessively applying hand sanitizer is dry skin. Nobody likes to see cracked and peeling skin. Moisturizers have gained popularity over the past few months for this reason. Why don't you give away mini hand moisturizers to your clients and customers, too? Other than masks and hand sanitizers, these make for nifty promotional products.
Pill Case
The pandemic has got us all health-conscious all of a sudden. People who normally took for granted their own health became more cautious in fear of getting infected. Boosting the immune system has become one of the top priorities. A pill case is good not just for medicine and maintenance meds but also for supplements and vitamins to improve one's immunity.
Mini First Aid Kit
A first aid kit is handy whether you're in a pandemic or not. It doesn't just contain bandages and Betadine but also meds for relief from certain discomforts like headaches and diarrhea. It helps bring immediate relief and aid to a person who is under some form of physical suffering or discomfort. Since first aid kits aren't typical promotional materials, it will help your company stand out from your competitors. ;
Touch Screen and Safety Gloves
Gloves are also considered as essential PPEs today because the coronavirus stays on surfaces anywhere between a few hours to a couple of days. Keeping your hands protected by wearing gloves can help lessen the chances of contracting the disease.
Pens with Spritzer
One of the more unique innovations during this pandemic is a dual-purpose pen where a mini spritzer is attached to it. Pens are known to be a very popular giveaway product. Why not up the level and hand out spritzer pens that can hold a hand sanitizer. This makes life more convenient as you only need to bring just one item instead of two.
Do you have any other ideas or suggestions that would make for great promotional giveaways this Pandemic Christmas? Let us know in the comments section below. We would love to hear from you.