The safety of your loved ones is a top priority. When those family members are elderly citizens living in nursing homes, it can be even more concerning. It's important to ensure that the nursing home you've chosen provides a safe and secure environment for your loved one. Since you won't be there to monitor and protect them, it's important to ask the right questions and look for signs that the nursing home is taking safety seriously. Here's a look at some nursing home safety concerns and red flags to watch out for when deciding on a facility.
Falls and Slips
One of the most common issues in nursing homes is falls and slips. Elderlies often need assistance with walking, making them more prone to falls or slips due to a lack of balance or physical mobility. This is why any nursing home you consider must have staff members trained in helping seniors with mobility needs. They should also have handrails installed throughout the facility and non-slip flooring, especially in areas with a greater risk of falls, such as the bathroom and kitchen.
Unfamiliar Staff
Another safety concern is the presence of unfamiliar staff members. In some cases, nursing homes may have volunteers outside the staff or clinicians who treat patients in the facility. It's important to ensure that all nurses, certified nurse aides, and other facility employees have completed background checks and have the necessary qualifications to work in the home. You can ask for credentials, references, and proof that background checks have been conducted. Here are some signs that the staff is not trained:
Inability to answer questions related to safety policies and procedures.
Lack of knowledge about the elderly residents' medical conditions.
Unfamiliarity with the facility's layout and emergency exits.
Reports of unprofessional behavior or mistreatment of residents.
Lack of Security
Another concern you should inquire about is security. Ensure all nursing home doors are locked after certain hours, and staff members strictly control access. Ask if there are any security measures, such as cameras or alarms, and check to see if the facility is up-to-date on all fire safety regulations. You should also make sure that there are emergency call systems that the elderly residents can use in case of an emergency.
Medication Errors
Another concern for seniors in nursing homes is medication errors. Often elderlies will require multiple medications throughout the day, and it's up to the staff at the facility to ensure that they receive their medications correctly and on time. To ensure that your loved one doesn't experience any medication errors. At the same time, their nursing home should be staffed with properly trained nurses who know how to administer medications correctly. Additionally, ask if they have an electronic system in place so that all staff members can access relevant information regarding a patient's medications quickly and easily.
Poor Hygiene Practices
Poor hygiene practices can be an issue in nursing homes if not enough attention is paid to cleanliness standards. From ensuring proper handwashing techniques by staff members before meals and medical care to ensuring all linens are regularly changed and washed—these are all important factors when selecting a nursing home for your senior family member. Look for facilities that prioritize cleanliness so you can rest assured your loved one will stay in a safe environment free from germs or bacteria-carrying insects like bedbugs or lice.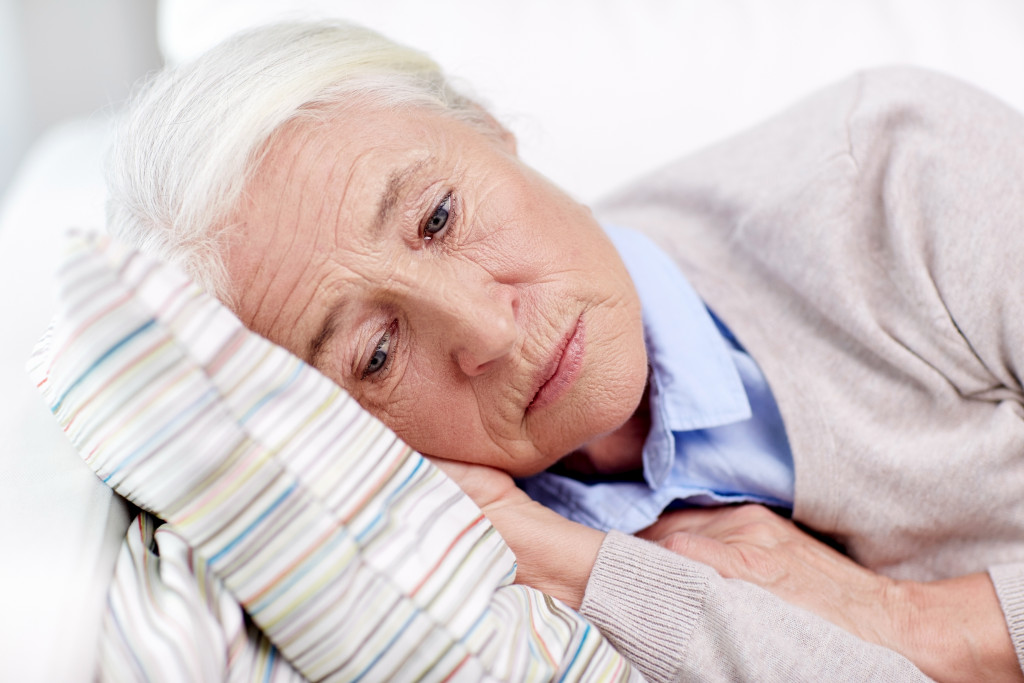 Signs of Neglect
You may notice the signs of neglect while visiting the nursing home or speaking with your loved one during a phone call. Signs to look out for include:
Unexplained bruises, scrapes, or cuts
Unkempt appearance
Dehydration
Malnutrition
Weight loss
Lack of hygiene and unbrushed teeth
It's important to stay alert for any signs of neglect so that you can address the issue as soon as possible. If you notice any of the above signs, you should bring them up to the nursing home staff and investigate the situation further.
Measures to Take in Case of Malpractice
If you notice or your loved one complains about malpractice in the nursing home, it's important to take action. Here are things you can do so you can legally process any claims:
Gather evidence: Document any incident and immediately contact the authorities or an attorney if you notice signs of abuse or neglect. Take time to investigate the issue, keep track of all reports, and collect any photos or video evidence of the incident.
File a complaint: If you believe your loved one is in danger and their safety has been compromised, you can contact the nursing home administration, file complaints with government agencies such as Medicare or the Department of Health and Human Services, and even pursue legal action against the facility.
Consult with an attorney: Seek the help of a nursing home abuse lawyer. They will be able to advise you of the legal options available and assist you in filing a claim for compensatory damages. A lawyer can also help you pursue civil liability against the responsible party and seek justice for your loved one.
The elderly should be able to enjoy the remaining years of their life in a safe and secure environment. By being aware of the safety concerns in nursing homes, you can ensure that your loved one is getting the best possible care and protection.