Garages can be notoriously cramped and difficult to maneuver through. Vertical storage is the answer, whether you're short on space or just looking for more efficient ways to store your things.
The benefits of vertical storage
Vertical storage is the answer, whether you're short on space or just looking for more efficient ways to store your things.
Vertical storage includes shelving units that attach directly to the wall to create less floor space. These shelves are typically installed at the height of seven feet off the ground; however, they can also be placed higher or lower depending on what items will need storing there. This way, homeowners don't have to worry about their shelves getting in the way when pulling into their driveways.
The benefits of vertical storage include:
Saving space.
Creating easier access with no obstructions when driving into your driveway.
Making it easier for children and pets not to get hurt by falling objects from high shelves.
Can You Use Garage Cabinets as Vertical Storage?
Garage cabinets are the perfect solution for vertical storage. These shelves attach directly to a wall and take less floor space than traditional shelving units. This garage organization system helps you have everything easily accessible and out of your way.
Garage cabinets help to maximize your garage space by being stored up on the wall. This way, you have more room to maneuver around in your garage. You can also keep the cabinets at a height that suits you best and take advantage of all the storage possibilities.
The best part about garage cabinets is that they come in various shapes and sizes to fit any space you may have. You can also use the vertical storage space above your cabinets to install shelves and store more items.
Different ways to store items on shelves
When installing shelves in your garage, it's essential to think about how you will be using them. If you plan on storing heavy items on the shelves, it's a good idea to use a bracket system to secure them to the wall. This will prevent the shelves from tipping over under the weight of the items.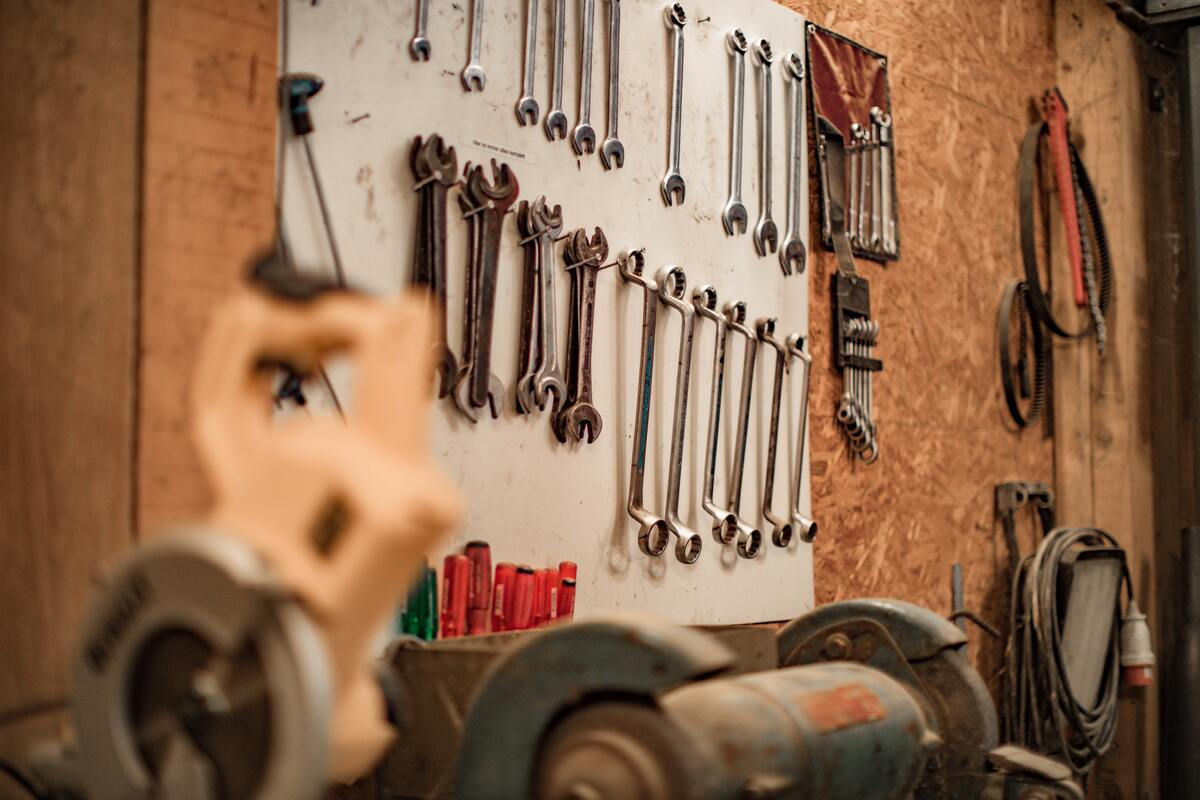 If you use the shelves to store lighter items, you can get creative with how you use them. You can install sliding drawer systems that are attached directly to the frame. This way, you have a place for your tools and other small objects without worrying about them falling off the shelf.
How to install vertical storage cabinets
The best way to install vertical storage cabinets is to measure the width and height of the area where you will install them. This will help you determine the size and shape of the cabinets you need. You will also need to know the distance between the wall studs so that you can anchor the brackets securely.
Once you have all of your measurements, it's time to start installing the cabinets. Begin by attaching the mounting brackets to the back of the cabinet using screws. Make sure they are securely fastened. Once the brackets are attached to the cabinet, attach them to the wall studs using screws. Use a level guide to make sure they are straight before drilling in your screws.
Once all of your brackets are secure, you can begin hanging your cabinets onto the mounting brackets. Each cabinet has an opening bracket placed over the mounting bracket and secured with a screw. When hanging your cabinets, always use a level guide to ensure they are straight and secure.
Tips for organizing your space
There are many ways to organize your garage space for vertical storage. Some of these include attaching brackets to the back of a cabinet and hanging them on the wall and using a mounting bracket and screws to secure them in place.
You can also install brackets directly onto the wall studs and attach them to the back of the cabinet with screws, which is another way to maximize your space.
If you have limited space in your garage, it may be best to keep smaller cabinets near the ground so that they don't take up too much room.
If you have storage cabinets on wheels, it's a good idea to place them under your workbench or other tool areas, like the area where you keep your lawnmower.
Save More Space, Get More Room to Drive
Vertical storage will help you save time and energy when storing items in a confined area. There is more than one way to store items in your garage. Be creative with utilizing all of the vertical space available to you.