Who says you can't drive on an off-beaten track and have tons of pure, unadulterated fun? These days, more adrenaline junkies are outfitting their vehicles with all types of contraptions to make them off road-worthy. These accessories can help increase the vehicles' performance in unforgiving terrains and ensure a safe and smooth ride each time.
Whether you're heading out to a secluded jungle paradise in the summer or finding new adventures in a muddy rainforest in the winter, these off-road add-ons can help ensure that you'll have a blast.
Here are the top essential off-road vehicle accessories that you must buy:
Off-road lighting
You should definitely get some high-quality off-road led lights for your ride if you intend to head out for a night-time spin in the woods. These accessories ensure that you can clearly see the terrain in front of you so you can safely and smoothly maneuver through bumps and ascents in pitch-black darkness. There are companies that specialize in creating top-notch LED lights for off-road vehicles so this should be a fairly easy purchase to make.
Winch and winch kit
There could be certain terrains that your mighty pick-up truck may never handle despite the best efforts. For those occasions, you'll need a handy winch that is outfitted with the necessary accessories to get yourself out of some muddy situations. Winches are among the first accessories that serious off-roaders buy for their vehicles as these accessories are pretty indispensable when you're stuck in the mud, snow, or bumpy terrain.
If you're traveling alone, then they're an absolute must-have as you'll have to rely on your vehicle's own accessories to bail out of difficult terrains in extreme weather conditions.
Portable deflator and air compressor
What do you do when tackling some rocky or sandy paths? You need to decrease your tires' air pressure so you can gain much-needed traction. For such a purpose, you should invest in a deflator that easily attaches to the tire's valve stem so you can quickly let the air out to achieve the best psi possible. But what if you need to increase tire pressure? Well, a portable air compressor will have you covered. Such an accessory can be tapped into your vehicle's cattery, so you can inflate your tires in a jiffy.
Portable jump starter
Your vehicle's battery just died down on you right in the middle of nowhere. Well, don't fret now and just get that portable jump starter pack that you have in your cabin. Such a nifty accessory is an inexpensive and highly indispensable off-road buddy that could jumpstart your ride's battery if it suddenly bogs down. So, be sure to cop one soon before you head out for another off-road quest.
Tire repair kit and hand tools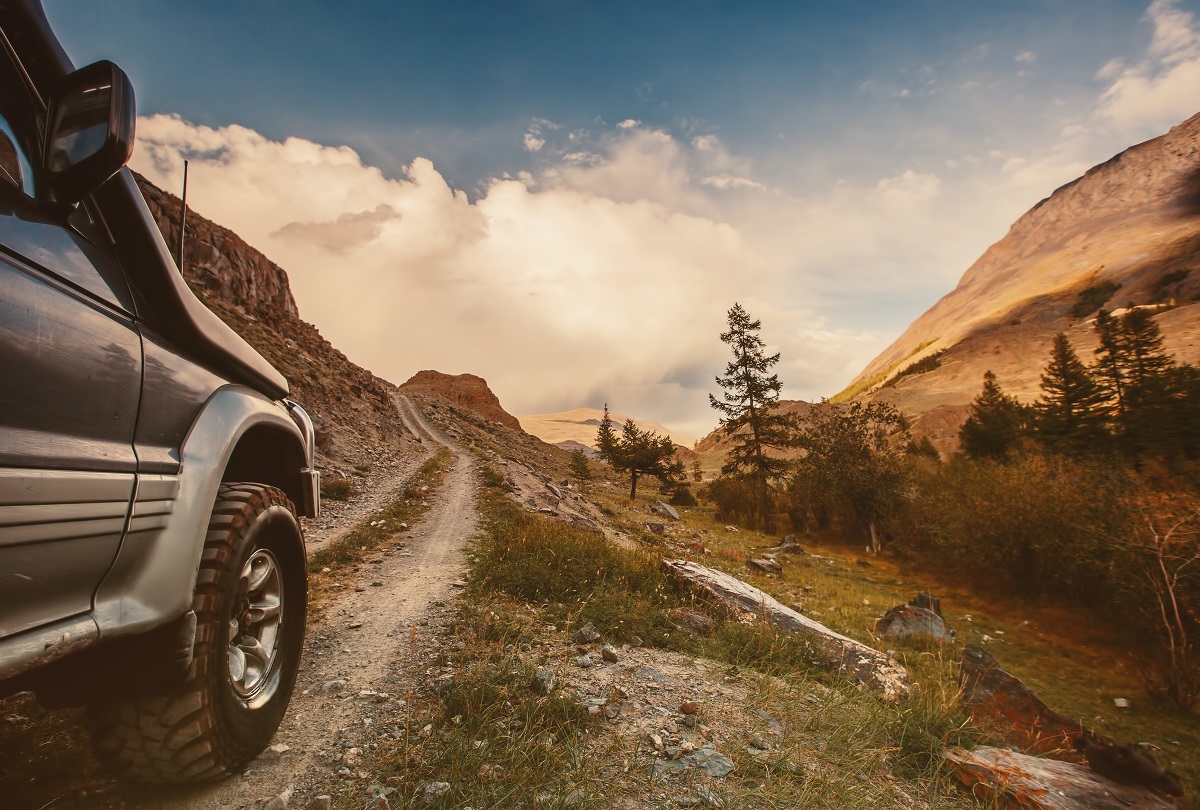 Since you're essentially abusing your vehicle with every trip along unforgiving terrains, there could be instances when you'll puncture your tires or run into a mechanical problem. With such a reality, be sure to invest in a tire repair kit and a set of hand tools so you can do some troubleshooting when the inevitable happens.
There is so much fun waiting for you in the outdoors. With these essential add-ons, you can enjoy your off-road adventures better and safer.