There is no way to halt time. We will all become older. When one becomes older, one faces the difficulties that accompany that stage of life. Bone weakening may lead to injuries and disabilities. As you become older, basic everyday actions like walking, eating and performing other daily activities become difficult.
Sometimes simple tasks, trips or any action could become difficult and complex for mature men and women. They become reliant on people physically; their dependence affects their self-esteem, and eventually, they might even lose their interest in living their best life.
Optimal mobility is described as having access to many locations with ease of movement. Public health departments have significant mobility challenges when developing effective and economic health promotion strategies and solutions for diverse aging populations.
So now, the government has focused on improving walking, driving, or other day-to-day activities for the elderly rather than simply treating illnesses. To remain in their own homes for as long as possible, elderly citizens aim to become aging in place. This method is attractive to many older people, but it may be tricky if health decreases and requirements grow. Luckily, many gadgets and items are both adaptable and helpful for making this arrangement work. Healthcare facility providers and researchers do tests and research to develop good mobility aids for the older population in 2021.
Advanced Walker Designs
A walker is a gadget that has the potential to transform the life of a disabled person radically. It features two wheels and robust construction, allowing disabled individuals to walk more quickly than they previously could. Depending on how much assistance you need when walking, you may choose between a primary old-school walker with no wheels or a wheeled walker that gives you the greatest amount of stability.
Take rollators, for example. Rollators are walkers that include wheels and a variety of sophisticated features. It provides the most excellent stability while also providing the most significant amount of movement in outside settings. It allows for more flexibility outdoors and on rougher terrain while remaining dependable and safe for inside usage. It's a heavy-duty walker with a seat and wheels specifically developed to allow heavier patients to move about more easily.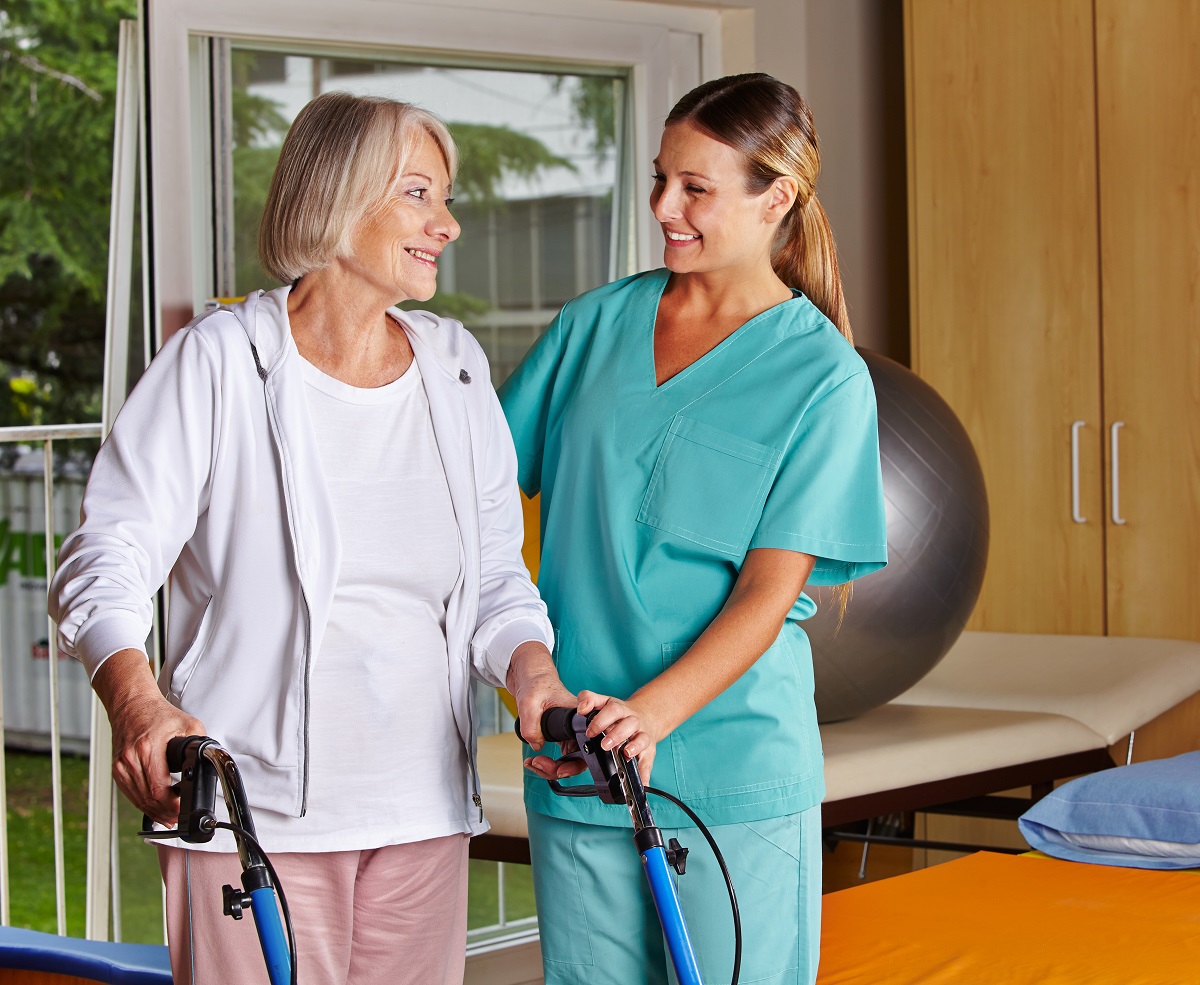 Investment in Liftware
With time, we become increasingly sensitive and prone to completing a small number of activities. Some diseases damage our main muscles and, as a result, impair our ability to execute our everyday activities effectively. A solution to this kind of mobility problem may be found in the liftware product line. These items make it easier for the elderly or handicapped to lift any utensils while eating their meals. Liftware manufactures a unique kind of cutlery for those who have difficulty keeping their silverware straight while eating. It improves the overall quality of your life and allows you to take pleasure in your meals.
Apparatus for Joint Pains
It is common to have joint and bone aches with the onset of old age. However, you no longer have to be concerned about it. As a result of giving relief to the knee joints or any other joint, the brace sleeves help reduce the amount of pressure placed on them. Air ventilation from all sides makes it the most straightforward tool. The brace sleeves are constructed using high-tensile carbon steel springs and Velcro of industrial strength to ensure long-term durability. The brace sleeve is resistant to being smashed and is machine washable, so it is effortless to keep it clean and disinfected.
Special Glasses
AMD is a disease of the eyes in which the macula, a portion of the retina in the center of the retina, is damaged. Low eyesight arises from the disorder. In the early stages of AMD, there are several tiny or medium-sized drusen deposits, and patients are asymptomatic. Thus far, illness progression has not yet brought to the loss of eyesight. If a person has presbyopia (difficulty concentrating on things up close) or other reasons of age-related vision loss, progressive bifocals, just like glasses for macular degeneration, may be recommended. Another option is to consider wearing two separate glasses: one to focus on close-up reading and the other for distant vision.
Some seniors maintain independence through independent living, medical technology, and support from nurses and caregivers. Older adults are more confident and happier because they could maintain their independence through these methods. They have more options to stay active, live the lives they've always wanted, and keep their health for as long as they can. Thankfully, technology has made it possible for them and all of us to live long, productive lives.