The Covid-19 pandemic of 2020 slowed down the entire economy, but industries in both the public and private sector, including the Education industry, managed to adjust relatively quickly. Online basic education in the Philippines has improved leaps and bounds in just a span of a couple of years, a fortunate development during an unfortunate situation.
A Continual Process of Improvement
As the pandemic continues to prevent face-to-face classes, the Philippine education sector, in conjunction with the Department of Science and Technology (DOST) and the Department of Information and Communications Technology (DICT), has managed to transition most, if not all, schools to a remote, online learning system. This system, while not without its flaws, has managed to actually expand educational access to more people.
Again, this isn't without flaws: students from economically disadvantaged backgrounds and students with special needs face unique challenges in accessing the online modular education system offered by most schools. That being said, a vast majority of students –some who were unable to access education because of distance issues –are experiencing unprecedented access to basic education.
In conjunction with government agencies, the Philippine Department of Education (DepEd) and the Commission on Higher Education (CHED) are constantly trying to improve the online basic education system in the Philippines by learning from the successes of the 2020-2021 school year and by investing in internet infrastructure across the country. In fact, online basic education in the Philippines is fast becoming a world-class system through a continuous process of improvement.
Hurdles to Overcome
One of the key hurdles that the online basic education system in the Philippines needs to overcome is how to consistently motivate students in an online setting. To address this, local educators are implementing practices that are familiar in parents who homeschool their children. Educational psychologists from around the world recommend certain ways for both parents and educators to support their children's unique competencies by setting realistic expectations. Supplementing this would be providing emotional support while giving their children a better sense of academic autonomy.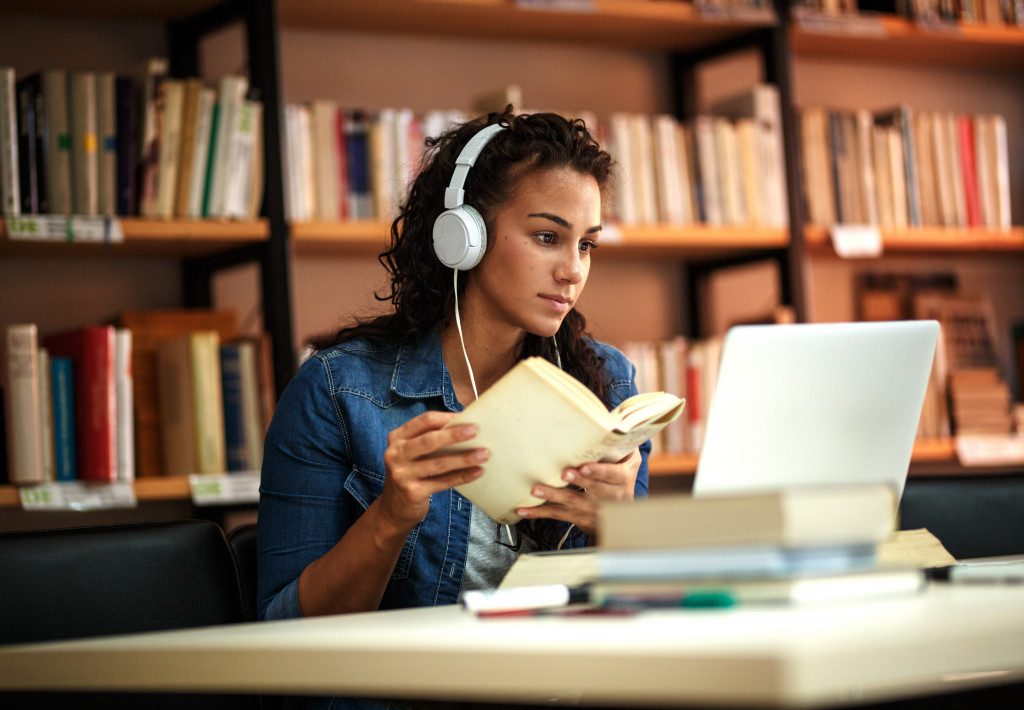 Another key hurdle for the online basic education system in the Philippines is addressing the lack of social connections during the pandemic. As more and more children learn how to go about their schooling from a completely remote setting, many children, from primary and secondary and all the way to senior high school, are being bereft of social interactions that are key in the holistic development of a child.
To address this, local educators are placing significance in fostering personal relationships with their students via online platforms, as well as encouraging virtual peer-to-peer interactions. Again, while the system is not perfect, it's the best that educators can do at the moment while face-to-face classes remain banned because of the pandemic.
But perhaps the biggest hurdle for online education to prosper in the Philippines is making it accessible to even more students. Although there is a continual process of improvement in both the education sector and in the information and communication technology sector, thousands of students are still unable to access online platforms. To address this, local government offices like the ones in the city of Pasig and the city of Manila are providing underprivileged children with free laptops, tablets, and other mobile devices while improving mobile internet access in their respective cities.
Prioritizing Mental Health
But the entire online educational system, both in the Philippines and around the world, would not succeed if educators did not address the mental health issues cropping up in both teachers and students during this quarantine. In the United States, the American Department of Health recognizes Quarantine Fatigue as a real and imminent danger to people's mental health. Quarantine Fatigue manifests differently from person-to-person, but its symptoms are very similar to burnout.
Fortunately, many educators and educational institutions are starting to prioritize the mental health of their students and teachers by being more relaxed and flexible in terms of output and being emphatic to their emotional needs. Social media, despite its flaws, is also making mental health issues much more prominent, allowing parents and people of older generations to fully understand how modern society deals with mental health.
At the end of the day, the online educational system being implemented in the Philippines is, perhaps, the best way for the country to provide children with the education they need while keeping them safe from the pandemic. While the world is busy with figuring out ways to beat Covid-19 and its variants, students can still enjoy high-quality education without worrying for their safety.