Small businesses are essential for providing local jobs, products, and services to their communities.
Eco-friendly products like reusable bags, zero-waste starter kits, and bamboo toothbrushes.
Community gardens and welding services can help improve access to fresh produce and provide job opportunities.
Home-based services like house cleaning, pet-sitting, or catering can be operated with little to no capital.
Social enterprises such as working with artisan-based organizations empower women and provide job opportunities for the underprivileged.
Small businesses are the backbone of communities. They provide local jobs, unique products, and services and contribute to the economy. However, starting and maintaining a small business is not easy.
This article will discuss small business ideas that not only generate revenue but also have a positive impact on the community. Whether you're an aspiring entrepreneur or want to make a difference, these ideas will inspire you to start something great.
Eco-Friendly Products
The eco-friendly market is booming; you can sell various eco-friendly products in your community. By doing so, you're makingyou'recome and helping the environment. Here are some eco-friendly products that are perfect for trading in your community.
Reusable bags
One of the most straightforward eco-friendly switches is to replace single-use plastic bags with reusable bags. You can offer a variety of sizes and materials like cotton, hemp, or recycled materials. These can be easily decorated with environmentally-friendly ink, appealing to customers' eco-consciousness.
Zero-waste starter kits
A zero-waste kit contains reusable items such as coffee cups, stainless-steel straws, reusable cutlery, and produce bags. You can offer a variably-priced starter kit, from basic to a more comprehensive kit that includes all necessary items. These kits are a fantastic way to introduce customers to a zero-waste lifestyle.
Bamboo toothbrushes
Bamboo toothbrushes are a popular switch from plastic toothbrushes and appeal to customers for their biodegradability and sustainability. You can offer these toothbrushes, individually or in a package, suitable for children and adults.
Beeswax wraps
Beeswax wraps are a sustainable alternative to plastic wrap. You can create a reusable, washable, and natural alternative to plastic wrap by coating cotton fabric with natural beeswax, jojoba oil, and tree resin. You can offer different sizes and designs or even hold a workshop where customers can make their wraps.
Community Gardens
Growing your food is an excellent way to promote sustainability and self-sufficiency. Starting a community garden is a perfect example of a small business that significantly impacts the community.
Community gardens can help improve access to fresh produce, give people a chance to connect with nature, and build a sense of community. This business doesn't requdoesn'th capital, as people can volunteer to help or share responsibilities.
Welding Services
Starting a welding service business can seem daunting, but it can be a fulfilling and highly profitable venture with the right mindset and preparation. Of course, one of the most critical components of starting a welding service is obtaining the necessary materials and tools to get the job done right.
Some of the essential tools of the trade include welding machines, protective gear, and of course, high-quality metals to work with. In addition to these standard supplies, neutralizing solution is a must-have for many welding service providers, as it plays a crucial role in preventing metal contamination and other hazardous issues. With these tools, anyone with a love for welding and a keen eye for business can start a welding service enterprise.
Home-based Services
Nowadays, working from home is becoming more common, and starting a home-based business that offers services like house cleaning, pet-sitting, or catering can provide a valuable service to the community.
Furthermore, this type of small business can be operated with little to no capital, making it more accessible to most people. You can start by networking in your community, offering promotions to attract customers and word-of-mouth referrals.
Social Enterprises
Social enterprises are businesses that have a social or environmental mission. One excellent example of this is patronizing artisan-based organizations that empower women or provide job opportunities for the underprivileged.
Social enterprises aim to create positive social change while still generating revenue. Customers gain something of value and the satisfaction of knowing that their purchase contributes to a good cause.
Local Book Stores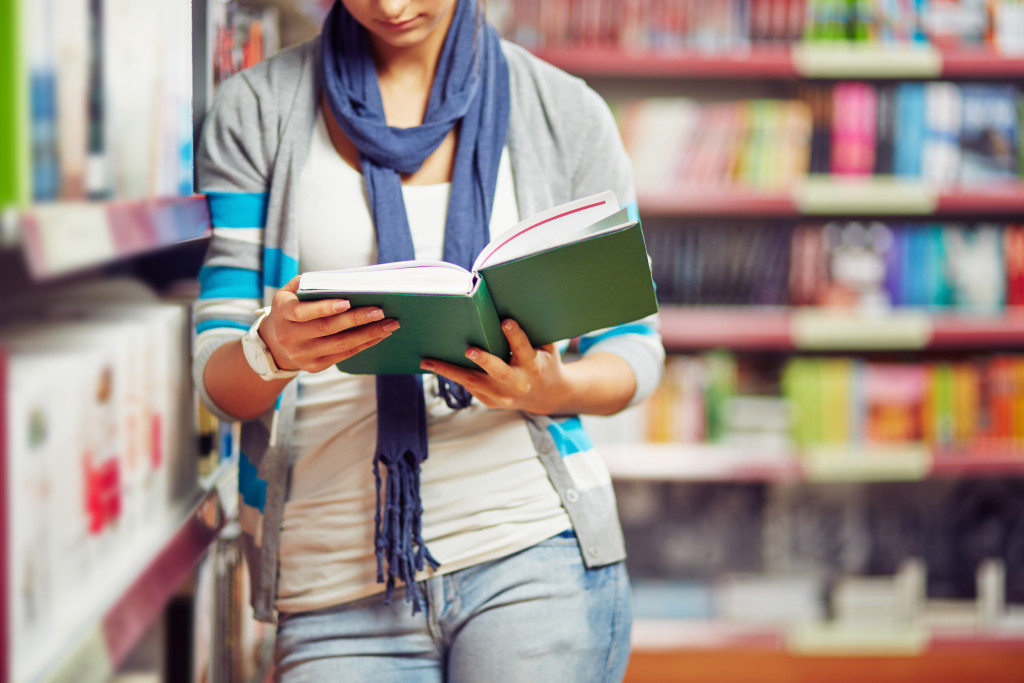 In our digital world, bookstores are becoming less and less popular. However, people still appreciate owning or reading physical books, and local bookstores are more prevalent than large chains.
Running a bookshop can impact the community by providing a space for local authors to sell their books, offering a comfortable and cozy atmosphere to read, hosting book clubs or literary events, and strengthening local culture.
Final Thoughts
Small businesses are essential to the community. Running a company that gives back to society is a great way to support personal interests, do good in the world, and generate additional income. This article provided examples of small-scale businesses that significantly impact society. By choosing one of these business ideas, entrepreneurs can enhance the local community's well-being while making a profit. So why not take the leap and start a small business today?